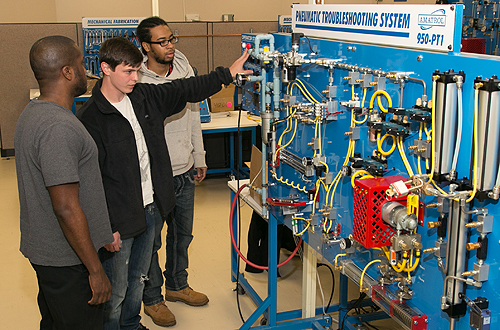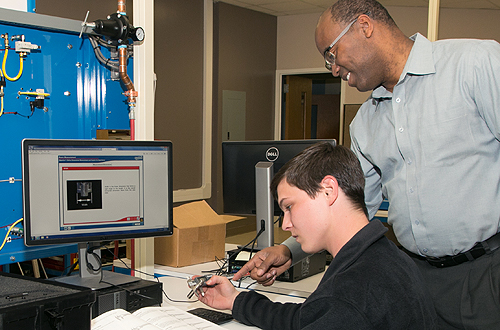 Manufacturing companies in our region are expanding and hiring skilled employees, both as new hires with new skills and to replace retiring workers.
Manufacturing is an excellent career choice, contrary to the belief that it is dirty, dangerous, and dying. With an annual average compensation of over $77,000, according to the National Association of Manufacturers (NAM), it is a well-kept secret. What is key is having the right skills!
South Suburban College has certificates and classes that help prepare you for a variety of jobs and a solid career in the vast field of manufacturing. Students interested in manufacturing often like technical subjects, math, problem-solving, and hands-on activities.
Jobs that are in Demand:
Industrial Maintenance Technician
Quality Control
Maintenance Mechanic
Electrical, Lighting and Wiring
Food and Beverage Manufacturing
Commercial Aircraft / Military Space System
Fabricated Metal Product
Manufacturing Companies in the Area that are in Need of New and Trained Employees:
Gelita
Ed Miniat
Carl Buddig
Calumet Carton
Land O Forest
Linz Meat
Kay Manufacturing
Universal Metal Hose