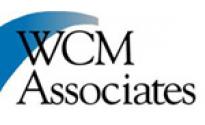 The Journey to Competitiveness – Developing Your Own In-House Lean Expert
South Suburban College and WCM Associates have partnered to offer The Certified Lean Facilitator (CLF) program, a comprehensive training program for those who will be leading and training Lean teams within their organization. The program includes an in-depth understanding of the Lean Tools along with how to successfully apply the Lean Tools through a team-centered leadership style. The goal of this certification is to allow organizations to develop in-house Lean experts so they do not have to rely on consultants for the long term. For companies to implement and integrate Lean as a system, they must "own" Lean.
There are currently four business areas of certification:
Manufacturing
Healthcare
Construction
Other Service Industries
The certification process consists of three parts: three weeks of classroom experience, the experience of participating and running at least four shop floor/office kaizen events, and finally participation in a World Class Company benchmarking trip. The first two weeks of training vary by certification business area; week three is the same for all areas).
Upon completion of the Certified Lean Facilitator, participants will:
Be able to develop, with the executive team, the key metrics that drive organizational improvement
Have the knowledge to lead an organization's Lean initiative
Have a complete understanding of the Lean tools and the ability to apply those tools to specific organizational objectives
Know the importance of associate empowerment through a team-centered environment
Understand the role of the customer and know how to increase customer satisfaction
Be able to train fellow associates on the tools of Lean
Be able to facilitate improvement activities including Kaizen events
Week One
Overview of Lean – 1 day
Proof of the need to change and adopt Lean, a description of the Lean tools, and a simulation comparing batch vs. flow production
5S/Visual Enterprise – 1 day
A 5S/Visual Enterprise implementation leads to improved pride, quality, and productivity in the workplace while sustaining the improvements for safety, cleanliness, and organization. Includes a 5S exercise/simulation.
Team Building – 1 day
Learn the requirements for teamwork to occur, develop an understanding of team dynamics, how teams positively impact productivity, and the impact of effective communication in a team environment. Includes a team building exercise.
Total Productive Maintenance – 1/2 day
With operator involvement as the foundation, the plant-wide role changes required to support TPM are established as the starting point on the journey to zero unplanned downtime.
Setup Reduction – 1/2 day
Reducing equipment setup times improves production capacity, reduces product lead-times, and improves customer satisfaction without adding resources or increasing costs.
Process Cells – 1 day
Gain exposure to the tools, thought processes, and support systems required to design and implement one-piece flow (including calculating task time and standardizing work practices).
Week Two
A3 Problem Solving – 1 day
Learn all the basic problem-solving tools with a critical element – application using a simulation.
Error Proofing – 1/2 day
Gain a complete understanding of what error proofing is, how it is used as an improvement strategy and how to analyze a problem for error proofing potential. Includes error proofing exercise.
Inventory Kanbans – 1/2 day
Proper Kanban design will simultaneously reduce inventory, improve customer service levels, eliminate part outages and shortages, while providing a materials management process that all employees can interpret and understand at a glance.
Value Stream Mapping (VSM) – 3 day
Utilize this visual tool that graphically identifies every step in a product's flow, giving visibility to both the value-adding steps as well as the non-value adding steps. Completed on an actual host company process.
Week Three
Advanced Team Building – 1 day
Team leaders and team facilitators learn how to effectively challenge teams to achieve greater performance results.
Kaizen Event Preparation and Facilitation – 1 day
Learn the role a team facilitator and team leader play in conducting a kaizen event and event follow-up.
Leadership Development Day 1 – 1 day
Develop leadership skills needed when implementing change. Focus is on why leadership and listening skills are essential in the change process.
Leadership Development Day 2 – 1 day
A continued development of leadership skills. Focus is on why empowerment, motivation, and attitude are essential in the change process.
Leading Change including Accounting for Lean and Policy Deployment – 1/2 day
Participants will learn how leaders impact the change process and the fundamentals of effectively leading an organization through transformation.
Presentation Skills – 1/2 day
The basic tools for creating powerful presentations and training sessions using audio/visual aids, props, voice and the human body.
For full information, contact Nancy Burrows at (708) 596-2000, ext. 3258.
This program is presented by WCM Associates LLC