April 18, 2018 @ 12:00 PM

-

1:30 PM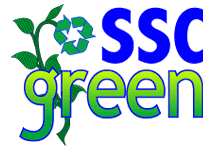 Sponsored by the Office of Student Life and Leadership
Student Leadership in conjunction with SSC's Green Club will be conducting this workshop, presented by Peer Educators Nancy Cruz and Jaida LePite, on Wednesday April 18th from 12:15pm to 1:15pm in the MB Financial Suite of the Main Campus to promote awareness and cultivate understanding as it relates to the seriousness of plastic pollution and its consequences on our planet. Plastic pollution can unfavorably affect lands, waterways and oceans.
Living organisms, particularly marine animals, can also be affected through entanglement, direct ingestion of plastic waste, or through exposure to chemicals within plastics that cause interruptions in biological functions. This experience is designed to enlighten and enhance our student's knowledge of the damaging effects associated with plastic pollution. Additionally, an educator will provide information about Non-Traditional Sustainability Careers for the present and future opportunities in sustainability.
For more information, please contact the Office of Student Life and Leadership at (708) 596-2000 ext. 2499.
Related Events