HISPANIC HERITAGE MONTH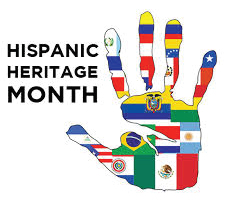 HISPANIC HERITAGE MONTH EVENT
Throughout the month of October, students and faculty are invited to celebrate Hispanic heritage by watching a virtual music and dance performance featuring the Mexican Folkloric Dance Company of Chicago that will be viewable on Student Life & Leadership's webpage.
As Chicago's oldest Mexican dance institution, MFDC has received countless recognitions and awards, has performed for three U.S. presidents and represented Mexico in the 1994 USA World Cup opening ceremony. Visit to view.
For more information about student events and activities, contact the Office of Student Life & Leadership, at (708) 596-2000, ext. 2499.
Related Events