Event Navigation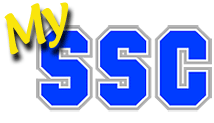 Last day of refund period (add/drop) for 12-week college credit classes Thursday, February 15, 2018.
Refunds of tuition and fees will occur only after the student has completed a "drop" through their portal during designated "drop" periods. Attendance in any class and receipt of a grade is subject to official enrollment in and payment of the full tuition for the class.
No registration changes will be accepted after the 10th day of the term for the particular class.
No residency/tuition adjustments will be processed after the 10th business day of each semester.
No refunds will be authorized for withdrawals or changes made after the refund date for the term. Students wishing to discontinue attendance in a course after the close of the refund period must follow the "Withdrawal Procedure" in the College catalog.
Refund checks will be mailed approximately three weeks after the stated deadline.
Related Events