Last day to withdraw from 1st 8-week FALL 2022 classes
October 3, 2022 @ 8:00 AM

-

7:00 PM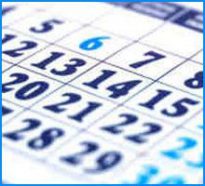 Withdrawal Process
Students are required to talk with a SSC counselor and request approval to withdraw from a course. Students can reach a counselor by sending an email to: counselingcenterquestions@ssc.edu
Students receiving Financial Aid must also discuss the impact of withdrawing with a Financial Aid representative. Students can reach a Financial Aid representative by sending an emailing to: sscfinaid@ssc.edu
Once a withdrawal has been approved an official withdrawal request should be sent to registration&records@ssc.edu.
REMEMBER: Send the request from your SSC email address. Include your name, SSC I.D number, and each course and section you would like to withdraw from. [EX: ENG 121 009]
A "W" (Withdrawal) may be recorded on the official record for students wishing to discontinue attendance in a course after the end of the refund period. Please review the details of the SSC withdraw process at https://www.ssc.edu/academics/grading-system/#withdrawal/
Withdrawing from courses impacts tuition payments and balances due. Student billing is not adjusted upon withdrawal from a class.

Related Events