Mental Health First Aid Certification Training
June 14 @ 8:00 AM

-

4:00 PM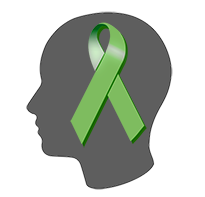 Mental Health Awareness Month event
SSC's Student & Enrollment Services are offering Mental Health First Aid Certification Training from 8:00 am – 4:00 pm on Wednesday, June 14th in the MB Financial Bank Business Suite.
Mental Health First Aid USA is an 8-hour certification course that teaches a five-step action plan encompassing the skills, resources and knowledge to help an individual in crisis connect with appropriate professional, peer and self-help care. Participants learn the unique risk factors and warning signs of mental health problems, build understanding of the importance of early intervention and, most importantly, provide support to someone in crisis or experiencing a mental health challenge.
WHO CAN BE A MENTAL HEALTH FIRST AIDER?
Human resource professionals
Law enforcement/firefighters/EMS personnel
Other first responders
Registered Nurses, LPN's, CNA's
Community members/caring citizens
BENEFITS OF BEING A MENTAL HEALTH FIRST AIDER
Defusing crises
Promoting mental health literacy
Combating stigma of mental illness
Enabling early intervention through recognition of signs and symptoms
Connecting people to care
The facilitator of this training will be Angi Leighton, PhD. Dr. Leighton is a Mental Health First Aid (MHFA) National Train-the-Trainer for the National Council of Behavioral Health, as well as a Program Quality Evaluator for the program who has extensive experience in the fields of mental health and mental health support services as well as a background in nursing, and education and extensive forensic training, research and psychological assessment.
Training is open and free to SSC employees a and students only.
To reserve a seat email Devon Powell by Wednesday June 7th.
Related Events