September 20, 2019 @ 7:30 PM

-

9:30 PM

|

Recurring Event

(See all)

One event on September 21, 2019 at 7:30 PM

One event on September 27, 2019 at 7:30 PM

One event on September 28, 2019 at 7:30 PM

One event on September 29, 2019 at 2:00 PM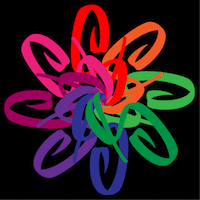 The PAC Rats Theatre Company of South Suburban College will present Jack Sharkey's comedy "SPINOFF". The production will be directed by Kevin Hathaway.
The comedy is about Peter Colton, a bank official, unwittingly comes home with the loot from a bank robbery masterminded by Willy Nicholas, his superior at the bank. Willy, frantic to retrieve the money, enlists Peter's services to help him find it, with the help of Victoria Wickey, Peter's secretary. Meantime, Laurel Colton, Peter's daughter, has found the loot and erroneously supposes it is her father who has robbed the bank. So she enlists the aid of her boyfriend, Carlos Ortega, whose uncle is a retired forger of passports, to help her father flee the country. But the arrival of Sheila Mahoney, a travel agent who is helping Peter plan a surprise vacation to Rio for Laurel, complicates matters even further, since she thinks Victoria is married to Willy and planning a honeymoon in Rio for the two of them. By the time Victoria shows up with the passports for the surprise vacation, Willy shows up with his passport and Victoria's for a quick escape, and Carlos shows up with a pair of forged passports to help Laurel and Peter escape. Everybody is in an ungodly mess, the police may close in any minute, all concerned are fearfully mistaken about everyone else's motives and loyalties, and doom, shame, and prison stare them all in the face.
Performances are scheduled for September 20, 21, 27, 28 & 29 at 7:30 p.m. and matinee performances on September 22, 29 and 30 at 2:00 p.m.
For ticket information, call the 24/7 box office voicemail line at 708-210-5741. You may also reserve tickets by e-mail at boxoffice@ssc.edu.