Student Government Association Petition Request Period
September 5

-

September 12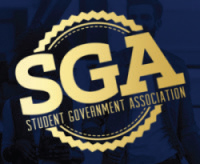 Are you in interested in being a part of the Student Government Association?
Petitions for candidacy will be available Monday, September 5th to all full-time students who are interested in becoming a voice in student government here at SSC. Deadline is Monday, September 12th.
The following positions are available:
President
Executive Vice President
Vice President of public relations and promotions
Vice President of Financial Affairs
The Student Government Election is October 3–7, 2022.
To request a petition visit Student Life and Leadership in Room 2329 or contact Danielle Whitted.
Related Events