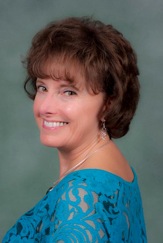 Dianne builds long-term, quality workforce development relationships with both major companies and smaller businesses because she genuinely cares about the growth, stability, success and sustainability of these companies and their employees. For the 21 years she has been with the Business & Career Institute (BCI) at South Suburban College, she has continued to help several of these same companies for as long as 18 years with their training and development needs. She continues to work with a local company that had 48 employees and has grown to 320 employees. While expanding, they've been able to promote supervisors and leaders from within their workforce. Dianne's successful programs have resulted in hundreds of employees increasing workplace and personal skills to improve job performance, remain employed or be promoted.
Her areas of expertise at the BCI include:
contract training project management
ACT WorkKeys® job profiling
Secretary of State Workplace Skills Enhancement grant-funded program coordination
writing grants for basic skills and English as a Second Language (ESL) state funding
She has over 21 years' experience in managing state and federal grant and contracted industry training including:
computer skills
Lean Manufacturing (5S)
ISO 9000
OSHA (safety)
workplace math
Spanish for Supervisors
SPC
leadership/professional skills
diversity
English as a Second Language (ESL)
Dianne is also an ACT, Inc. authorized, licensed WorkKeys® Job Profiler since 1995. She has presented at national workforce training conferences and seminars on topics such as the ACT WorkKeys® job profiling system, workforce development topics, and grant writing.
Dianne's support of life-long learning and keeping current on workplace and economic issues of the region is reinforced by membership in organizations such as the International Society for Performance Improvement, Chicago (ISPI), Adult Education Area Planning Council) (APC), and other local and state business associations.
Prior to joining BCI, she was a High School educator, worked as a customer service and sales representative for a major utility company and did project training and management at a large transportation company.
On a more personal note, Dianne enjoys reading, traveling, following the Blackhawks, theatre, singing, and spending time with her husband David, family, and dog. She and her husband were in a Symphony Orchestra Chorus for 10 years and sang at Carnegie Hall in 2010. In 2011, they had a wonderful tour singing with the South Suburban Chorale in cities across eastern Europe including Salzburg, Vienna, and Prague.
Title
Adult Literacy Grants Manager
Phone
(708) 596-2000 ext. 2558
Email

dneedles

Personnel Type
Staff
Staff Department
Adult Education
Location

Main Campus

15800 South State Street
Room # 2475
South Holland, Illinois 60473-1200


Degrees

Bachelor of Science Degree in Secondary Education from Ball State University