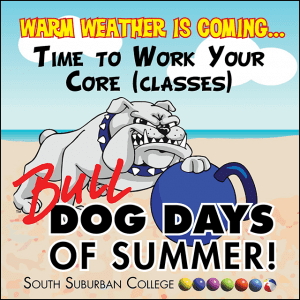 Make SSC Your Home for the Summer!
Save time and money by transferring credits back to your home four-year institution.
No application fee or placement tests for reverse transfer students.
50% off Tuition (certificate programs are excluded) on Summer Credit Courses at our Oak Forest Center for EVERYONE (no joke)
Flexibility of Online Learning (you can seriously "attend" class from anywhere) and tuition is only $145 per credit hour regardless of where you live in the USA.
Convenient campuses in South Holland and Oak Forest
Registration is in progress.
Classes begin the week on June 4th.
The deadline to apply for a South Suburban College Foundation Summer School Scholarship, as well as many others, is March 30th. Don't miss your chance to be considered for one of these awards!