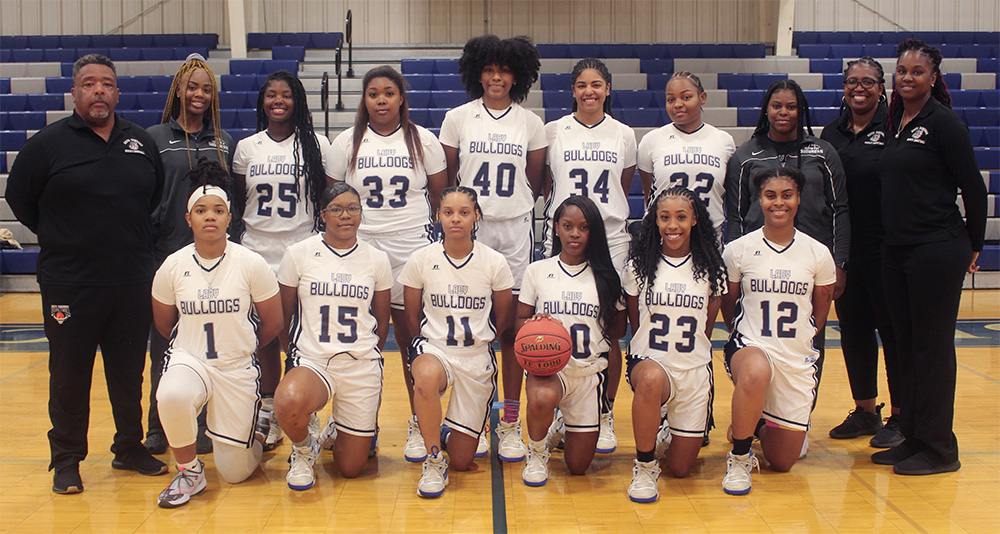 ONE PACK… ONE GOAL!
About
The 2019-20 Lady Bulldogs will seek another District crown by competing against Region IV rivals Kankakee Community College, Moraine Valley Community College, Prairie State College, and Morton College. SSC will also take on national powerhouses Illinois Central College, Parkland College, and Rock Valley College. The "Dawgs" will battle three Division I teams, sixteen Division II teams, and two Division III team this season.
They are now coached by Roslyn Turner. Coach Turner, a Lady Bulldog from 1996-98 and an SSC assistant coach, replaces her mentor NJCAA Region IV Hall of Fame coach Darrell Scott, who coached at SSC for 28 years compiling a winning record of 529-408.
The team will begin their practice on October 1st. If you interested in the women's basketball program, please contact Coach Turner at (708) 596-2000 x2334.