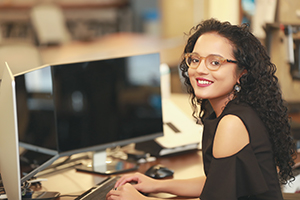 The Coding Specialist program which is approved by the American Health Information Management Association (AHIMA) Foundation for Professional Certificate Approval Programs (PCAP) provides specialized training for individuals interested in becoming a coding specialist in a variety of settings where diagnostic and procedural data are coded for reimbursement and other data collection purposes.
Upon successful completion of the program the student will be eligible to sit for the following coding exams administered by the American Health Information Management Association:
Certified Coding Specialist-Physician Based (CCS-P)
Certified Coding Specialist (CCS)
This is a full-time program student's attend classes three days per week.
Classes are offered on the main campus of South Suburban College in South Holland and a few selected courses at the Oak Forest Center in Oak Forest, IL.
General Information
Students are admitted to the program twice per year, Fall and Spring. In order to apply to the program, the student must complete the following steps no later than July 15th (for Fall admission) or December 15th (for Spring admission):
Submit an application for credit courses to South Suburban College.
Forward OFFICIAL high school/HSE/College transcripts to the Office of Admissions & Records.
Take the SSC College Placement test and complete any required college preparatory class in Math, Reading and English with a grade of "C" or better. Math must be completed through MTH 093 (General Mathematics) and Reading through RDG 082 (Reading & Learning Skills III) and English through ENG 099.
Complete HIT 100 (Foundations of Health Information Technology), this course must be taken at SSC and cannot be transferred.
Complete or transfer in HIT 103 (Medical Terminology), HIT 108 (Pathophysiology with Pharmacology) and BIO 115 (Human Body Structure).
NOTE: Students that have taken BIO 185/186 do not need to take BIO 115.
SSC Coding Specialist Program Statistics for 2015-2020
As a PCAP approved program, South Suburban College is committed to our graduate's success on the American Health Information Association's national coding exams. Below are the AHIMA national examination coding exam pass rates.
Academic Year
Number of Students Admitted
Number of Students Graduated
CCS Exam
CCS-P Exam
Fall 2015
6
6
6
0
Fall 2016
21
19
13
4
Fall 2017
9
9
3
1
Fall 2018
14
14
5
3
Fall 2019
8
TBD
TBD
TBD
Spring 2020
7
TBD
TBD
TBD
Updated: January 24, 2020
Coding Specialist Certificate (HIT.CERT)
Coding Specialist Certificate (HIT.CERT)
Gainful Employment Information
Overview for College Success
Credits
Overview for College Success (OCS 121) is a class that will help you plan and assist you in becoming a better student and support you in your work/life balance. OCS 121 credit is not calculated in the course minimum credit totals listed in this section.
OCS 121
Overview for College Success
1
Prerequisite Courses
Credits
HIT 100
Foundations of Health Information Technology
1
HIT 103
Medical Terminology
3
HIT 108
Pathophysiology with Pharmacology
3
BIO 115
Human Body Structure
4
Students that are admitted to the program in the Fall take courses in the following order:
Semester One – Fall
Credits
HIT 101
Introduction to Health Information Technology (This course includes a lab)
3
HIT 104
Introduction to ICD-10-PCS (This course includes a lab)
3
HIT 105
Introduction to ICD-10-CM (This course includes a lab)
3
HIT 117
Inpatient Billing & Reimbursement
3
Semester Two – Spring
Credits
HIT 106
Introduction to CPT/HCPCS Coding (This course includes a lab)
3
HIT 107
Intermediate ICD-10-CM/PCS, CPT, HCPCS Coding (This course includes a lab)
3
HIT 114
Legal & Compliance Issues for Health Information Technology
3
HIT 116
Outpatient Billing & Reimbursement
3
Semester Three – Summer
Credits
HIT 200
Coding Exam Review and Internship
5
Minimum for Certificate:
40
Students that are admitted to the program in the Spring take courses in the following order:
Semester One – Spring
Credits
HIT 101
Introduction to Health Information Technology (This course includes a lab)
3
HIT 104
Introduction to ICD-10-PCS (This course includes a lab)
3
HIT 105
Introduction to ICD-10-CM (This course includes a lab)
3
HIT 117
Inpatient Billing & Reimbursement
3
Semester Two – Summer
Credits
HIT 106
Introduction to CPT/HCPCS Coding (This course includes a lab)
3
HIT 116
Outpatient Billing & Reimbursement
3
Semester Three – Fall
Credits
HIT 107
Intermediate ICD-10-CM/PCS, CPT, HCPCS Coding (This course includes a lab)
3
HIT 114
Legal & Compliance Issues for Health Information Technology
3
HIT 200
Coding Exam Review and Internship
5
Minimum for Certificate:
40
UPDATED: 4/02/2020