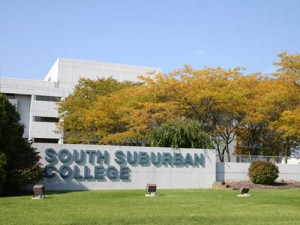 Attention New and Future Students
South Suburban College requires all incoming students to provide a social security number on their SSC application. Your social security number is required in order for you to receive financial aid or a 1098T, as well as for the college's compliance with state and federal reporting requirements. Your SSN will be stored in a single secured location and will not be used for internal college business. A state issued ID is required for proof of residency before application will be processed.
Stop in Room 2348 first!
The Office of Admissions for help with ALL aspects of the admission and registration process.
Monday – Thursday: 8:00 a.m. – 7:00 p.m.
Friday: 8:00 a.m. – 4:00 p.m.
We're here to serve you! Friendly, personal service to assist you with:
Admissions Information
Admissions Application
Placement Test Scheduling
Financial Aid Information
Course Registration Process
School Programs Information
Referral to a Counselor
General Registration Information
All students who plan to register must complete the application process.  If you have any questions concerning your admissions status, please contact the Admissions area at 708-210-5718. Any student without a user name and password for the My SSC portal should contact the Office of Admissions (Rm 2348 on the main campus).
Attendance in any class and receipt of a grade is subject to official enrollment in and payment of the full tuition for the class.
Questions? Contact Registration (708) 596-2000 ext. 5779.
Payment Options
Wondering how to pay for your degree?