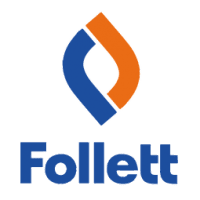 Follett Higher Education has been selected as South Suburban College's campus retail partner, effective 7/6/21. South Suburban College online campus store will join Follett's renowned e-commerce platform, ranked #57 on Digital Commerce 360's 2021 Top 1000 list. You can purchase clothing, supplies, SSC branded merchandise as well as physical textbooks available (see Inclusive Access below).
Office Hours
Monday & Friday:
9:00 a.m. – 5:00 p.m.
(Closed on Fridays During the Summer)
The bookstore is now located on the first floor of the Library of the Main Campus.
What's Changed?
As a partner in education, you can expect innovative campus retail with a passion for service and dedicated faculty support from your campus store. At a time when the cost of higher education is on everyone's mind, students will have access to:
New, used, print, and digital options. The campus store will serve as a local resource to help you and your students evaluate the growing number of course material choices.
Text rental. Follett's first-of-its-kind rental program saves students up to 80 percent compared to purchasing new.
Price match. Follett ensures students get materials at the lowest cost possible by price-matching against eligible competitors. The difference in price is provided on a store gift card.
Inclusive Access
Inclusive Access is a digital textbook model in collaboration with top publishers to reduce the cost of required course materials. Access for all students begins the first day of class, with the option to opt-out of purchasing through the add/drop date.
Physical textbooks available for Inclusive Access courses at a discounted prices in the on-site bookstore. However, these books DO NOT COME WITH THE ONLINE ACCESS that is required for the course. It is highly recommended that you only purchase a physical text if it is your preferred method for reading/studying.
Have a question about INCLUSIVE ACCESS?