Welcome!
What a year 2020 has been, but you have decided to pursue your education despite all of its challenges.  We applaud you for your commitment to SUCCESS and we are here to support you any way we can.  If you run into any trouble finding or accessing your courses, please do not hesitate to email ssconline@ssc.edu.  If you're not sure about your username or password, try our online password recovery tool and it will be emailed to the secondary email address we have on file.  Also, don't forget about our Technology Relief Fund.
PLEASE NOTE: Your courses will not be available until their official start date, so until then don't be alarmed if you see a message that indicates that you have no enrollments.  Your instructor will share more with you in the first week of class about real-time virtual sessions, etc.

Links to D2L, Moodle, Office 365, SSC Self-Service, and your Student email are available in the footer of this webpage and every SSC.EDU webpage under the Self-Service heading. 
You can also bookmark these tools (Example:  D2L =
https://d2l.ssc.edu
/ and Moodle = 
https://lms.ssc.edu/
).  Some of these resources will require you to use your student email address (tmakin100@student.ssc.edu) and others will require just your user name (tmakin100) so be sure to look at the instructions on each login page.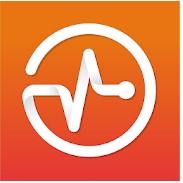 If you have courses being hosted in D2L be sure to check out the Brightspace Pulse app for help staying connected and on track!
WATCH TO LEARN MORE
Because D2L is new to SSC we know you may have questions about how the software works.  You will find helpful links and a 24/7 chat feature available when you first log in.   With D2L it is even possible to change your default language.
WATCH TO SEE HOW
WHERE'S MY COURSE?
| SEMESTER | COURSE | INSTRUCTOR | SYSTEM |
| --- | --- | --- | --- |
| 2020FA | ACC-100-601 | K. Latimore | MOODLE |
| 2020FA | ACC-120-361 | K. Latimore | MOODLE |
| 2020FA | ACC-120-901B | TBA | MOODLE |
| 2020FA | ACC-200-001 | K. Latimore | MOODLE |
| 2020FA | ACC-250-001 | K. Latimore | MOODLE |
| 2020FA | ACC-260-601 | P. Frierson | MOODLE |
| 2020FA | ACC-261-660 | P. Frierson | MOODLE |
| 2020FA | ACC-290-660 | P. Frierson | MOODLE |
| 2020FA | ADN-150-001 | C. Brown, R. Anderson | MOODLE |
| 2020FA | ADN-150-002 | C. Brown, D. Armstrong | MOODLE |
| 2020FA | ADN-150-003 | C. Brown, N. West, R. Anderson | MOODLE |
| 2020FA | ADN-150-004 | C. Brown, A. Akpan | MOODLE |
| 2020FA | ADN-150-005 | C. Brown, R. Anderson | MOODLE |
| 2020FA | ADN-150-006 | C. Brown, A. Akpan | MOODLE |
| 2020FA | ADN-252-601 | N. West | D2L |
| 2020FA | ADN-252-602 | N. West | D2L |
| 2020FA | ADN-252-603 | N. West, R. Mogbo | D2L |
| 2020FA | ADN-254-660 | S. Karim | D2L |
| 2020FA | ADN-254-661 | S. Karim | D2L |
| 2020FA | ADN-254-662 | S. Karim | D2L |
| 2020FA | ANT-101-301 | M. Tabag | D2L |
| 2020FA | ART-101-001 | R. Rocha | MOODLE |
| 2020FA | ART-101-002 | E. Tucker | MOODLE |
| 2020FA | ART-101-630 | S. Lockwood | MOODLE |
| 2020FA | ART-105-001 | A. Jaracz | MOODLE |
| 2020FA | ART-107-001 | A. Jaracz | MOODLE |
| 2020FA | ART-107-002 | A. Jaracz | MOODLE |
| 2020FA | ART-107-003 | R. Rocha | MOODLE |
| 2020FA | ART-107-004 | K. Bult | MOODLE |
| 2020FA | ART-107-301 | A. Babinec | MOODLE |
| 2020FA | ART-107-631 | A. Downs | MOODLE |
| 2020FA | ART-107-633 | A. Downs | MOODLE |
| 2020FA | ART-107-660 | A. Jaracz | MOODLE |
| 2020FA | ART-109-001 | J. Kirkpatrick | MOODLE |
| 2020FA | ART-109-002 | J. Kirkpatrick | MOODLE |
| 2020FA | ART-109-630 | A. Downs | MOODLE |
| 2020FA | ART-111-001 | A. Babinec | MOODLE |
| 2020FA | ART-112-001 | E. Tucker | MOODLE |
| 2020FA | ART-130-001 | P. Planera | MOODLE |
| 2020FA | ART-130-630 | TBA | MOODLE |
| 2020FA | ART-140-630 | K. Bult | MOODLE |
| 2020FA | ART-141-630 | K. Bult | MOODLE |
| 2020FA | ART-201-001 | A. Babinec | MOODLE |
| 2020FA | ART-202-001 | A. Babinec | MOODLE |
| 2020FA | ART-205-001 | E. Tucker | MOODLE |
| 2020FA | ART-209-001 | J. Kirkpatrick | MOODLE |
| 2020FA | ART-209-631 | A. Downs | MOODLE |
| 2020FA | ART-212-001 | A. Babinec | MOODLE |
| 2020FA | ART-215-001 | E. Tucker | MOODLE |
| 2020FA | ART-241-001 | P. Planera | MOODLE |
| 2020FA | ART-251-001 | P. Planera | MOODLE |
| 2020FA | ART-252-001 | P. Planera | MOODLE |
| 2020FA | ART-270-001 | R. Burdi | MOODLE |
| 2020FA | ART-E02-702 | A. Jaracz | MOODLE |
| 2020FA | ART-E02-704 | A. Jaracz | MOODLE |
| 2020FA | ART-E02-706 | R. Rocha | MOODLE |
| 2020FA | ART-E11-704 | E. Tucker | MOODLE |
| 2020FA | ART-E11-731 | S. Lockwood | MOODLE |
| 2020FA | ART-E40-730 | K. Bult | MOODLE |
| 2020FA | ART-E46-702 | E. Tucker | MOODLE |
| 2020FA | ART-E54-702 | A. Babinec | MOODLE |
| 2020FA | ART-E65-702 | S. Morrison | D2L |
| 2020FA | ART-E65-730 | S. Morrison | D2L |
| 2020FA | ART-E65-732 | S. Morrison | D2L |
| 2020FA | ART-E65-734 | S. Morrison | D2L |
| 2020FA | ART-E71-705 | J. Kirkpatrick | MOODLE |
| 2020FA | ART-E71-731 | A. Downs | MOODLE |
| 2020FA | ART-E77-702 | P. Planera | MOODLE |
| 2020FA | ART-E77-730 | TBA | D2L |
| 2020FA | ART-E82-702 | R. Burdi | MOODLE |
| 2020FA | ART-E89-702 | A. Jaracz | MOODLE |
| 2020FA | AST-101-001 | M. Wilson | D2L |
| 2020FA | AST-101-002 | G. Alexopoulos | MOODLE |
| 2020FA | BIO-101-002 | E. Myers | MOODLE |
| 2020FA | BIO-101-301 | J. Welling | D2L |
| 2020FA | BIO-101-361 | E. Myers | MOODLE |
| 2020FA | BIO-101-362 | E. Myers | MOODLE |
| 2020FA | BIO-101-530 | J. Welling | D2L |
| 2020FA | BIO-102-001 | E. Myers | MOODLE |
| 2020FA | BIO-102-002 | L. Ponczek | MOODLE |
| 2020FA | BIO-102-003 | M. Lyttle | MOODLE |
| 2020FA | BIO-102-004 | J. Welling | D2L |
| 2020FA | BIO-102-005 | M. Lyttle | MOODLE |
| 2020FA | BIO-103-302 | E. Myers | MOODLE |
| 2020FA | BIO-105-001 | G. Griffith | MOODLE |
| 2020FA | BIO-105-002 | L. Ponczek | MOODLE |
| 2020FA | BIO-105-401 | G. Griffith | MOODLE |
| 2020FA | BIO-115-001 | C. Flowers | MOODLE |
| 2020FA | BIO-115-002 | E. Paul | MOODLE |
| 2020FA | BIO-185-001 | M. Lyttle | MOODLE |
| 2020FA | BIO-185-002 | M. Lyttle | MOODLE |
| 2020FA | BIO-185-003 | J. O'Leary | D2L |
| 2020FA | BIO-185-006 | J. O'Leary | D2L |
| 2020FA | BIO-185-007 | J. O'Leary | D2L |
| 2020FA | BIO-186-001 | C. Calhoun | MOODLE |
| 2020FA | BIO-186-002 | C. Calhoun | MOODLE |
| 2020FA | BIO-186-003 | C. Flowers | MOODLE |
| 2020FA | BIO-186-004 | C. Calhoun | MOODLE |
| 2020FA | BIO-224-001 | R. Swiech | D2L |
| 2020FA | BIO-224-002 | J. Welling | D2L |
| 2020FA | BLD-100-001 | E. Matrenec | MOODLE |
| 2020FA | BLD-101-001 | E. Matrenec | MOODLE |
| 2020FA | BLD-101-901I | TBA | MOODLE |
| 2020FA | BLD-101-901V | TBA | MOODLE |
| 2020FA | BLD-103-002 | T. Heppner | D2L |
| 2020FA | BLD-105-001 | E. Damiani | MOODLE |
| 2020FA | BLD-203-001 | E. Damiani | MOODLE |
| 2020FA | BLD-206-002 | R. Edwards | MOODLE |
| 2020FA | BLD-210-002 | E. Damiani | MOODLE |
| 2020FA | BLD-210-501 | E. Damiani | MOODLE |
| 2020FA | BLD-E01-702 | E. Damiani | MOODLE |
| 2020FA | BLD-E11-702 | E. Matrenec | MOODLE |
| 2020FA | BLD-E12-704 | T. Heppner | D2L |
| 2020FA | BLD-E14-702 | E. Matrenec | MOODLE |
| 2020FA | BLD-E18-704 | R. Edwards | MOODLE |
| 2020FA | BLD-E49-702 | E. Damiani | MOODLE |
| 2020FA | BLD-E51-702 | E. Damiani | MOODLE |
| 2020FA | BLD-E51-704 | E. Damiani | MOODLE |
| 2020FA | BLW-201-001 | P. Deane | D2L |
| 2020FA | BLW-201-301 | P. Deane | D2L |
| 2020FA | BLW-202-301 | P. Deane | D2L |
| 2020FA | BUS-105-001 | R. Cooley | MOODLE |
| 2020FA | BUS-105-560 | R. Cooley | MOODLE |
| 2020FA | BUS-108-001 | R. Cooley | MOODLE |
| 2020FA | BUS-108-301 | O. Johnson | MOODLE |
| 2020FA | BUS-108-560 | R. Cooley | MOODLE |
| 2020FA | BUS-130-001 | E. Dixon | MOODLE |
| 2020FA | BUS-130-901B | TBA | MOODLE |
| 2020FA | BUS-136-001 | E. Dixon | MOODLE |
| 2020FA | BUS-203-001 | R. Cooley | MOODLE |
| 2020FA | BUS-203-901F | TBA | MOODLE |
| 2020FA | BUS-203-901P | TBA | MOODLE |
| 2020FA | BUS-203-902F | TBA | MOODLE |
| 2020FA | BUS-211-001 | M. Collier | MOODLE |
| 2020FA | BUS-220-001 | O. Johnson | MOODLE |
| 2020FA | BUS-224-601 | M. Collier | MOODLE |
| 2020FA | BUS-227-601 | M. Collier | MOODLE |
| 2020FA | BUS-245-002 | D. Sarrett | D2L |
| 2020FA | BUS-253-001 | R. Cooley | MOODLE |
| 2020FA | BUS-260-660 | M. Collier | MOODLE |
| 2020FA | BUS-271-631 | P. Frierson | MOODLE |
| 2020FA | BUS-C01-730 | L. Krusemark | D2L |
| 2020FA | BUS-C02-730 | L. Krusemark | D2L |
| 2020FA | BUS-C16-730 | L. Krusemark | D2L |
| 2020FA | BUS-C17-730 | L. Krusemark | D2L |
| 2020FA | BUS-E46-702 | E. Dixon | MOODLE |
| 2020FA | BUS-E48-702 | E. Dixon | MOODLE |
| 2020FA | BUS-E59-702 | P. Demitro | D2L |
| 2020FA | BUS-E62-702 | P. Demitro | D2L |
| 2020FA | CHD-104-001 | D. Walker | MOODLE |
| 2020FA | CHD-105-001 | G. Amundsen | MOODLE |
| 2020FA | CHD-108-002 | D. Walker | MOODLE |
| 2020FA | CHD-205-001 | C. Tousson-Bowens | MOODLE |
| 2020FA | CHD-208-002 | V. Wickliffe-Lewis | MOODLE |
| 2020FA | CHD-211-301 | D. Walker | MOODLE |
| 2020FA | CHD-212-301 | D. Walker | MOODLE |
| 2020FA | CHD-213-001 | D. Walker | MOODLE |
| 2020FA | CHM-101-001 | R. Jairath | D2L |
| 2020FA | CHM-111-001 | J. Simpson | MOODLE |
| 2020FA | CHM-111-002 | J. Simpson | MOODLE |
| 2020FA | CHM-111-003 | J. Simpson | MOODLE |
| 2020FA | CHM-113-001 | R. Jairath | D2L |
| 2020FA | CHM-113-002 | R. Jairath | D2L |
| 2020FA | CHM-113-003 | D. Corcoran | MOODLE |
| 2020FA | CHM-203-001 | J. Simpson | MOODLE |
| 2020FA | CHW-101-380 | A. Ellison, C. Williams | MOODLE |
| 2020FA | CHW-105-260 | A. Salonis | D2L |
| 2020FA | CHW-110-360 | C. Williams | MOODLE |
| 2020FA | CHW-115-660 | A. Salonis | D2L |
| 2020FA | CHW-200-660 | C. Williams | MOODLE |
| 2020FA | CIS-130-630 | W. Robinson | MOODLE |
| 2020FA | CIS-132-630 | W. Robinson | MOODLE |
| 2020FA | CIS-E18-730 | W. Robinson | MOODLE |
| 2020FA | CIS-E66-730 | W. Robinson | MOODLE |
| 2020FA | CJS-101-001 | B. Walters | D2L |
| 2020FA | CJS-101-301 | P. Deane | D2L |
| 2020FA | CJS-104-001 | B. Walters | D2L |
| 2020FA | CJS-105-301 | P. Deane | D2L |
| 2020FA | CJS-106-001 | J. Nevarez | D2L |
| 2020FA | CJS-206-001 | T. Darman | D2L |
| 2020FA | CJS-210-001 | S. Payne | D2L |
| 2020FA | CJS-212-301 | P. Deane | D2L |
| 2020FA | CJS-215-001 | S. Payne | D2L |
| 2020FA | CMP-E11-702 | P. Demitro | D2L |
| 2020FA | COM-105-001 | S. Mohammed | D2L |
| 2020FA | COM-107-630 | L. Jefferson | D2L |
| 2020FA | COM-200-631 | P. Planera | MOODLE |
| 2020FA | COM-201-631 | P. Planera | MOODLE |
| 2020FA | COM-E47-702 | J. Ramirez | D2L |
| 2020FA | COR-100-501 | L. Cooke | MOODLE |
| 2020FA | COR-103-540 | L. Cooke | MOODLE |
| 2020FA | COR-104-501 | L. Cooke | MOODLE |
| 2020FA | COR-109-540 | J. Allen | MOODLE |
| 2020FA | COR-113-540 | L. Cooke | MOODLE |
| 2020FA | COR-113-580 | L. Cooke | MOODLE |
| 2020FA | COR-115-540 | J. Allen | MOODLE |
| 2020FA | COR-115-580 | J. Allen | MOODLE |
| 2020FA | COR-117-540 | L. Cooke | MOODLE |
| 2020FA | COR-117-580 | L. Cooke | MOODLE |
| 2020FA | COR-119-580 | TBA | MOODLE |
| 2020FA | COR-121-580 | L. Cooke | MOODLE |
| 2020FA | COR-123-580 | J. Allen | MOODLE |
| 2020FA | COR-127-540 | L. Cooke | MOODLE |
| 2020FA | COR-127-580 | L. Cooke | MOODLE |
| 2020FA | COR-131-540 | J. Allen | MOODLE |
| 2020FA | COR-131-580 | J. Allen | MOODLE |
| 2020FA | COR-133-540 | L. Cooke | MOODLE |
| 2020FA | COR-133-580 | L. Cooke | MOODLE |
| 2020FA | COR-137-540 | TBA | MOODLE |
| 2020FA | COR-137-580 | L. Cooke | MOODLE |
| 2020FA | COR-139-580 | J. Allen | MOODLE |
| 2020FA | COR-141-580 | L. Cooke | MOODLE |
| 2020FA | COR-201-540 | L. Cooke | MOODLE |
| 2020FA | COR-201-580 | L. Cooke | MOODLE |
| 2020FA | COR-203-540 | J. Allen | MOODLE |
| 2020FA | COR-203-580 | J. Allen | MOODLE |
| 2020FA | COR-205-540 | L. Cooke | MOODLE |
| 2020FA | COR-205-580 | L. Cooke | MOODLE |
| 2020FA | COR-207-540 | L. Cooke | MOODLE |
| 2020FA | COR-207-580 | L. Cooke | MOODLE |
| 2020FA | COR-209-540 | J. Allen | MOODLE |
| 2020FA | COR-209-580 | J. Allen | MOODLE |
| 2020FA | COR-213-540 | L. Cooke | MOODLE |
| 2020FA | COR-213-580 | L. Cooke | MOODLE |
| 2020FA | COR-215-540 | L. Cooke | MOODLE |
| 2020FA | COR-215-580 | L. Cooke | MOODLE |
| 2020FA | COR-217-540 | L. Cooke | MOODLE |
| 2020FA | COR-217-580 | L. Cooke | MOODLE |
| 2020FA | COR-219-540 | L. Cooke | MOODLE |
| 2020FA | COR-219-580 | L. Cooke | MOODLE |
| 2020FA | DRM-C02-702 | TBA | D2L |
| 2020FA | DRM-C02-730 | TBA | D2L |
| 2020FA | DRM-C02-732 | TBA | D2L |
| 2020FA | DRM-C02-734 | TBA | D2L |
| 2020FA | ECG-100-001 | Z. Haroun | MOODLE |
| 2020FA | ECG-101-001 | Z. Haroun, B. Sabeen | MOODLE |
| 2020FA | ECG-101-002 | J. Elias | D2L |
| 2020FA | ECG-101-003 | D. Ellis | MOODLE |
| 2020FA | ECG-104-001 | Z. Haroun | MOODLE |
| 2020FA | ECG-127-001 | M. Wolniak, Z. Haroun | MOODLE |
| 2020FA | ECG-208-001 | Z. Haroun | MOODLE |
| 2020FA | ECO-201-001 | C. Kiebles | MOODLE |
| 2020FA | ECO-201-301 | O. Johnson | MOODLE |
| 2020FA | ECO-202-301 | O. Johnson | MOODLE |
| 2020FA | EDU-110-001 | V. Wickliffe-Lewis | MOODLE |
| 2020FA | EDU-E08-740 | L. Fuentes | D2L |
| 2020FA | EDU-E08-741 | L. Fuentes | D2L |
| 2020FA | EDU-E08-742 | L. Fuentes | D2L |
| 2020FA | EDU-E08-743 | L. Fuentes | D2L |
| 2020FA | EDU-E08-744 | L. Fuentes | D2L |
| 2020FA | EDU-E08-745 | L. Fuentes | D2L |
| 2020FA | EDU-E08-746 | L. Fuentes | D2L |
| 2020FA | EDU-E08-747 | L. Fuentes | D2L |
| 2020FA | EDU-E08-748 | L. Fuentes | D2L |
| 2020FA | EDU-E08-749 | L. Fuentes | D2L |
| 2020FA | EDU-E08-750 | L. Fuentes | D2L |
| 2020FA | EDU-E08-751 | TBA | D2L |
| 2020FA | EDU-E08-752 | TBA | D2L |
| 2020FA | EDU-E08-753 | TBA | D2L |
| 2020FA | EDU-E08-754 | TBA | D2L |
| 2020FA | EDU-E08-755 | TBA | D2L |
| 2020FA | EDU-E08-756 | TBA | D2L |
| 2020FA | EDU-E08-757 | TBA | D2L |
| 2020FA | EDU-E08-758 | TBA | D2L |
| 2020FA | EDU-E08-759 | TBA | D2L |
| 2020FA | EDU-E08-760 | TBA | D2L |
| 2020FA | EDU-E08-761 | TBA | D2L |
| 2020FA | EDU-E08-762 | TBA | D2L |
| 2020FA | EDU-E08-763 | TBA | D2L |
| 2020FA | EDU-E08-764 | TBA | D2L |
| 2020FA | EDU-E08-765 | TBA | D2L |
| 2020FA | EDU-E08-766 | TBA | D2L |
| 2020FA | EDU-E08-767 | TBA | D2L |
| 2020FA | EDU-E08-768 | TBA | D2L |
| 2020FA | EDU-E08-769 | TBA | D2L |
| 2020FA | EDU-E08-770 | TBA | D2L |
| 2020FA | EDU-E08-771 | TBA | D2L |
| 2020FA | EDU-E08-772 | TBA | D2L |
| 2020FA | ELC-101-560 | TBA | MOODLE |
| 2020FA | ELC-102-560 | TBA | MOODLE |
| 2020FA | EMS-214-560 | K. Eldrenkamp | MOODLE |
| 2020FA | EMS-214-561 | K. Eldrenkamp | MOODLE |
| 2020FA | EMS-218-580 | K. Eldrenkamp | MOODLE |
| 2020FA | EMS-218-581 | K. Eldrenkamp | MOODLE |
| 2020FA | EMT-215-261 | M. Smith | MOODLE |
| 2020FA | ENG-098-002 | K. Churney | D2L |
| 2020FA | ENG-098-003 | K. Churney | D2L |
| 2020FA | ENG-098-052 | K. Churney | D2L |
| 2020FA | ENG-098-053 | K. Churney | D2L |
| 2020FA | ENG-098-631 | C. Wiley | MOODLE |
| 2020FA | ENG-098-632 | K. Collett | D2L |
| 2020FA | ENG-099-001 | C. Wiley | MOODLE |
| 2020FA | ENG-099-004 | A. Brown | MOODLE |
| 2020FA | ENG-099-005 | A. Brown | MOODLE |
| 2020FA | ENG-099-006 | D. Schaberg | D2L |
| 2020FA | ENG-099-007 | K. Collett | D2L |
| 2020FA | ENG-099-008 | D. Schaberg | D2L |
| 2020FA | ENG-099-009 | D. Schaberg | D2L |
| 2020FA | ENG-099-301 | K. Churney | D2L |
| 2020FA | ENG-099-630 | D. Schaberg | MOODLE |
| 2020FA | ENG-099-631 | C. Wiley | MOODLE |
| 2020FA | ENG-099-632 | S. Vivian | D2L |
| 2020FA | ENG-101-001 | R. Bailey | D2L |
| 2020FA | ENG-101-002 | M. Jones | MOODLE |
| 2020FA | ENG-101-004 | M. Jones | MOODLE |
| 2020FA | ENG-101-007 | M. Jones | MOODLE |
| 2020FA | ENG-101-009 | L. Wollstadt | D2L |
| 2020FA | ENG-101-011 | C. Wiley | MOODLE |
| 2020FA | ENG-101-012 | M. Shear | D2L |
| 2020FA | ENG-101-015 | L. Baltuska | D2L |
| 2020FA | ENG-101-017 | A. Brown | MOODLE |
| 2020FA | ENG-101-018 | L. Baltuska | D2L |
| 2020FA | ENG-101-019 | M. Jones | MOODLE |
| 2020FA | ENG-101-020 | K. Collett | D2L |
| 2020FA | ENG-101-301 | R. Bailey | D2L |
| 2020FA | ENG-101-360 | S. Vivian | D2L |
| 2020FA | ENG-101-401 | R. Bailey | D2L |
| 2020FA | ENG-101-631 | S. Vivian | D2L |
| 2020FA | ENG-101-632 | TBA | MOODLE |
| 2020FA | ENG-102-001 | L. Wollstadt | D2L |
| 2020FA | ENG-102-002 | R. Bailey | D2L |
| 2020FA | ENG-102-003 | L. Wollstadt | D2L |
| 2020FA | ENG-102-004 | A. Brown | MOODLE |
| 2020FA | ENG-102-006 | J. Greene | MOODLE |
| 2020FA | ENG-102-007 | L. Baltuska | D2L |
| 2020FA | ENG-102-009 | L. Baltuska | D2L |
| 2020FA | ENG-102-301 | R. Bailey | D2L |
| 2020FA | ENG-102-302 | R. Bailey | D2L |
| 2020FA | ENG-102-360 | S. Vivian | D2L |
| 2020FA | ENG-102-430 | R. Bailey | D2L |
| 2020FA | ENG-102-660 | M. Jones | MOODLE |
| 2020FA | ENG-104-630 | K. Collett | D2L |
| 2020FA | ENG-108-360 | K. Churney | D2L |
| 2020FA | ENG-111-301 | S. Vivian | D2L |
| 2020FA | ENG-111-430 | S. Vivian | D2L |
| 2020FA | ENG-202-001 | L. Wollstadt | D2L |
| 2020FA | ENG-202-401 | L. Wollstadt | D2L |
| 2020FA | ENG-208-001 | M. Shear | D2L |
| 2020FA | FAD-205-001 | S. Samelak | MOODLE |
| 2020FA | FAD-205-660 | M. Smith | MOODLE |
| 2020FA | FDS-E10-704 | L. Jamison | D2L |
| 2020FA | FDS-E10-730 | L. Jamison | D2L |
| 2020FA | FDS-E10-732 | L. Jamison | D2L |
| 2020FA | FOS-101-630 | B. Allison | MOODLE |
| 2020FA | GEO-103-630 | M. Feeley | MOODLE |
| 2020FA | GLG-101-001 | M. Wilson | D2L |
| 2020FA | HFA-108-301 | J. Pelini | D2L |
| 2020FA | HFA-158-630 | TBA | MOODLE |
| 2020FA | HFA-201-001 | H. Stark | MOODLE |
| 2020FA | HFA-201-401 | H. Stark | MOODLE |
| 2020FA | HFA-203-301 | A. Lubke | MOODLE |
| 2020FA | HIS-109-001 | B. Allardice | D2L |
| 2020FA | HIS-151-001 | M. Waiters | MOODLE |
| 2020FA | HIS-203-001 | B. Allardice | D2L |
| 2020FA | HIS-203-301 | B. Allardice | D2L |
| 2020FA | HIS-204-301 | B. Allardice | D2L |
| 2020FA | HIT-100-360 | L. Campbell | D2L |
| 2020FA | HIT-101-301 | M. Bowman | D2L |
| 2020FA | HIT-102-380 | A. Reaves | MOODLE |
| 2020FA | HIT-102-381 | A. Reaves | MOODLE |
| 2020FA | HIT-102-660 | B. Bracy | MOODLE |
| 2020FA | HIT-103-001 | D. Fletcher | MOODLE |
| 2020FA | HIT-103-002 | D. Fletcher | MOODLE |
| 2020FA | HIT-103-003 | N. Johnson, A. Reaves | MOODLE |
| 2020FA | HIT-103-301 | A. Reaves | MOODLE |
| 2020FA | HIT-103-380 | A. Reaves | MOODLE |
| 2020FA | HIT-103-660 | B. Bracy | MOODLE |
| 2020FA | HIT-104-660 | T. Lewis | D2L |
| 2020FA | HIT-105-601 | L. Campbell | D2L |
| 2020FA | HIT-107-580 | K. Egizio | D2L |
| 2020FA | HIT-108-380 | K. Egizio | D2L |
| 2020FA | HIT-114-301 | M. Bowman | D2L |
| 2020FA | HIT-117-501 | T. Lewis | D2L |
| 2020FA | HIT-200-380 | L. Campbell | MOODLE |
| 2020FA | HLT-101-301 | J. Waddy | D2L |
| 2020FA | HLT-101-661 | P. Price | MOODLE |
| 2020FA | HLT-101-901P | TBA | MOODLE |
| 2020FA | HLT-101-901R | TBA | MOODLE |
| 2020FA | HLT-101-903P | TBA | MOODLE |
| 2020FA | HLT-101-904P | TBA | MOODLE |
| 2020FA | HLT-101-906B | TBA | MOODLE |
| 2020FA | HLT-101-906F | TBA | MOODLE |
| 2020FA | HLT-101-907B | TBA | MOODLE |
| 2020FA | HLT-105-380 | A. Reaves | MOODLE |
| 2020FA | HLT-C10-702 | C. Parker-Dixon | D2L |
| 2020FA | HLT-C10-730 | C. Parker-Dixon | D2L |
| 2020FA | HLT-E09-702 | C. Parker-Dixon | D2L |
| 2020FA | HLT-E09-730 | C. Parker-Dixon | D2L |
| 2020FA | HMK-E26-730 | E. Humphrey | D2L |
| 2020FA | HOS-E11-730 | E. Humphrey | D2L |
| 2020FA | HSA-101-001 | J. Sharp | MOODLE |
| 2020FA | HSA-108-301 | E. Raices | MOODLE |
| 2020FA | HSA-110-660 | C. Clark | MOODLE |
| 2020FA | HSA-112-001 | C. Clark | MOODLE |
| 2020FA | HSA-113-301 | E. Raices | MOODLE |
| 2020FA | HUM-210-001 | K. Collett | D2L |
| 2020FA | HUM-210-401 | K. Collett | D2L |
| 2020FA | LWN-C02-702 | C. Parker-Dixon | D2L |
| 2020FA | LWN-C02-730 | C. Parker-Dixon | D2L |
| 2020FA | LWN-C03-702 | C. Parker-Dixon | D2L |
| 2020FA | LWN-C03-730 | C. Parker-Dixon | D2L |
| 2020FA | MAS-101-001 | K. Ziarko, A. Reaves | MOODLE |
| 2020FA | MAS-104-370 | A. Reaves | MOODLE |
| 2020FA | MAS-105-001 | K. Ziarko, A. Reaves | MOODLE |
| 2020FA | MAS-106-001 | D. Fletcher | MOODLE |
| 2020FA | MAS-107-001 | K. Ziarko, A. Reaves | MOODLE |
| 2020FA | MAS-108-001 | D. Fletcher | MOODLE |
| 2020FA | MAS-111-001 | D. Fletcher | MOODLE |
| 2020FA | MAS-115-301 | A. Reaves | MOODLE |
| 2020FA | MIS-101-001 | R. Evans | MOODLE |
| 2020FA | MIS-101-002 | R. Evans | MOODLE |
| 2020FA | MIS-101-301 | R. Evans | MOODLE |
| 2020FA | MIS-101-560 | R. Evans | MOODLE |
| 2020FA | MIS-101-901P | TBA | MOODLE |
| 2020FA | MIS-101-901R | TBA | MOODLE |
| 2020FA | MIS-101-901W | TBA | MOODLE |
| 2020FA | MIS-101-902P | TBA | MOODLE |
| 2020FA | MIS-101-902R | TBA | MOODLE |
| 2020FA | MIS-101-902T | TBA | MOODLE |
| 2020FA | MIS-101-902W | TBA | MOODLE |
| 2020FA | MIS-101-903P | TBA | MOODLE |
| 2020FA | MIS-101-903R | TBA | MOODLE |
| 2020FA | MIS-101-903T | TBA | MOODLE |
| 2020FA | MIS-101-903W | TBA | MOODLE |
| 2020FA | MIS-101-904P | TBA | MOODLE |
| 2020FA | MIS-101-904R | TBA | MOODLE |
| 2020FA | MIS-101-904T | TBA | MOODLE |
| 2020FA | MIS-101-904W | TBA | MOODLE |
| 2020FA | MIS-101-905P | TBA | MOODLE |
| 2020FA | MIS-101-905R | TBA | MOODLE |
| 2020FA | MIS-101-905T | TBA | MOODLE |
| 2020FA | MIS-101-905W | TBA | MOODLE |
| 2020FA | MIS-101-906P | TBA | MOODLE |
| 2020FA | MIS-101-906R | TBA | MOODLE |
| 2020FA | MIS-101-906T | TBA | MOODLE |
| 2020FA | MIS-101-906W | TBA | MOODLE |
| 2020FA | MIS-101-907P | TBA | MOODLE |
| 2020FA | MIS-101-907R | TBA | MOODLE |
| 2020FA | MIS-101-907T | TBA | MOODLE |
| 2020FA | MIS-101-907W | TBA | MOODLE |
| 2020FA | MIS-101-908P | TBA | MOODLE |
| 2020FA | MIS-101-908R | TBA | MOODLE |
| 2020FA | MIS-101-908T | TBA | MOODLE |
| 2020FA | MIS-101-908W | TBA | MOODLE |
| 2020FA | MIS-101-909P | TBA | MOODLE |
| 2020FA | MIS-101-909T | TBA | MOODLE |
| 2020FA | MIS-101-909W | TBA | MOODLE |
| 2020FA | MIS-101-910T | TBA | MOODLE |
| 2020FA | MIS-102-001 | R. Evans | MOODLE |
| 2020FA | MIS-104-001 | K. Johnson | MOODLE |
| 2020FA | MIS-110-001 | C. Jamison | MOODLE |
| 2020FA | MIS-135-908F | TBA | MOODLE |
| 2020FA | MIS-135-909B | TBA | MOODLE |
| 2020FA | MIS-135-909F | TBA | MOODLE |
| 2020FA | MIS-135-910B | TBA | MOODLE |
| 2020FA | MIS-135-910F | TBA | MOODLE |
| 2020FA | MIS-135-910P | TBA | MOODLE |
| 2020FA | MIS-135-911B | TBA | MOODLE |
| 2020FA | MIS-135-911F | TBA | MOODLE |
| 2020FA | MIS-135-912B | TBA | MOODLE |
| 2020FA | MIS-135-913B | TBA | MOODLE |
| 2020FA | MIS-190-001 | S. Parker | MOODLE |
| 2020FA | MIS-214-001 | K. Johnson | MOODLE |
| 2020FA | MIS-221-002 | R. Evans | D2L |
| 2020FA | MRI-201-001 | K. Marks | D2L |
| 2020FA | MRI-202-001 | K. Marks | D2L |
| 2020FA | MRI-210-001 | J. McGreevy | MOODLE |
| 2020FA | MTH-085-603 | D. Grzeczka | MOODLE |
| 2020FA | MTH-091-603 | C. Olaleye | MOODLE |
| 2020FA | MTH-091-608 | J. Medlen | MOODLE |
| 2020FA | MTH-091-663 | D. Grzeczka | MOODLE |
| 2020FA | MTH-091-665 | G. Horn | MOODLE |
| 2020FA | MTH-091-667 | J. Medlen | MOODLE |
| 2020FA | MTH-093-601 | J. Medlen | MOODLE |
| 2020FA | MTH-093-603 | L. Kato-Evans | MOODLE |
| 2020FA | MTH-093-607 | G. Horn | MOODLE |
| 2020FA | MTH-093-661 | C. Olaleye | MOODLE |
| 2020FA | MTH-093-663 | G. Horn | MOODLE |
| 2020FA | MTH-093-667 | C. Olaleye | MOODLE |
| 2020FA | MTH-095-001 | J. Medlen | MOODLE |
| 2020FA | MTH-095-003 | C. Olaleye | MOODLE |
| 2020FA | MTH-095-008 | D. Grzeczka | MOODLE |
| 2020FA | MTH-095-010 | J. Medlen | MOODLE |
| 2020FA | MTH-095-012 | M. Wallace | MOODLE |
| 2020FA | MTH-095-013 | A. Kelley | D2L |
| 2020FA | MTH-095-016 | A. Kelley | D2L |
| 2020FA | MTH-095-301 | D. Monbrod | D2L |
| 2020FA | MTH-095-521 | C. Olaleye | MOODLE |
| 2020FA | MTH-095-663 | Y. Lu | MOODLE |
| 2020FA | MTH-095-667 | G. Horn | MOODLE |
| 2020FA | MTH-096-630 | L. Kato-Evans | MOODLE |
| 2020FA | MTH-097-001 | D. Grzeczka | MOODLE |
| 2020FA | MTH-097-003 | G. Mrozek | D2L |
| 2020FA | MTH-097-004 | D. Anderson | MOODLE |
| 2020FA | MTH-100-001 | M. Wallace | MOODLE |
| 2020FA | MTH-100-002 | M. Wallace | MOODLE |
| 2020FA | MTH-100-004 | G. Mrozek | MOODLE |
| 2020FA | MTH-100-007 | C. Olaleye | MOODLE |
| 2020FA | MTH-100-008 | Y. Lu | MOODLE |
| 2020FA | MTH-100-301 | D. Anderson | MOODLE |
| 2020FA | MTH-100-630 | P. O'Leary | MOODLE |
| 2020FA | MTH-100-661 | A. Kelley | MOODLE |
| 2020FA | MTH-115-001 | G. Mrozek | D2L |
| 2020FA | MTH-115-002 | L. Curless | D2L |
| 2020FA | MTH-115-003 | D. Monbrod | D2L |
| 2020FA | MTH-115-051 | G. Mrozek | D2L |
| 2020FA | MTH-115-052 | L. Curless | D2L |
| 2020FA | MTH-115-301 | D. Anderson | MOODLE |
| 2020FA | MTH-115-630 | D. Monbrod | D2L |
| 2020FA | MTH-126-001 | L. Curless | D2L |
| 2020FA | MTH-126-002 | G. Mrozek | D2L |
| 2020FA | MTH-126-051 | L. Curless | D2L |
| 2020FA | MTH-126-052 | G. Mrozek | D2L |
| 2020FA | MTH-126-301 | Y. Lu | MOODLE |
| 2020FA | MTH-126-630 | L. Curless | MOODLE |
| 2020FA | MTH-126-631 | Y. Lu | MOODLE |
| 2020FA | MTH-145-001 | D. Grzeczka | MOODLE |
| 2020FA | MTH-165-002 | M. Wallace | MOODLE |
| 2020FA | MTH-165-003 | P. O'Leary | MOODLE |
| 2020FA | MTH-165-004 | Y. Lu | MOODLE |
| 2020FA | MTH-165-360 | A. Kelley | D2L |
| 2020FA | MTH-169-001 | P. O'Leary | MOODLE |
| 2020FA | MTH-169-002 | G. Horn | MOODLE |
| 2020FA | MTH-190-001 | D. Monbrod | D2L |
| 2020FA | MTH-190-002 | M. Wallace | MOODLE |
| 2020FA | MTH-203-001 | P. O'Leary | MOODLE |
| 2020FA | MTH-205-630 | P. O'Leary | MOODLE |
| 2020FA | MTH-211-001 | D. Anderson | MOODLE |
| 2020FA | MTH-E20-720 | TBA | D2L |
| 2020FA | MTH-E25-720 | TBA | D2L |
| 2020FA | MUS-106-001 | K. Chou | MOODLE |
| 2020FA | MUS-106-360 | K. Chou | MOODLE |
| 2020FA | MUS-107-001 | K. Chou | MOODLE |
| 2020FA | MUS-109-001 | J. Konsbruck | MOODLE |
| 2020FA | MUS-123-001 | E. Sepmeier | MOODLE |
| 2020FA | MUS-123-002 | E. Sepmeier | MOODLE |
| 2020FA | MUS-123-301 | K. Chou | MOODLE |
| 2020FA | MUS-123-360 | K. Chou | MOODLE |
| 2020FA | MUS-133-002 | J. Carter | MOODLE |
| 2020FA | MUS-146-001 | K. Chou | MOODLE |
| 2020FA | MUS-151-001 | M. Bourgeois | MOODLE |
| 2020FA | MUS-151-003 | K. Chou | MOODLE |
| 2020FA | MUS-169-001 | K. Chou | MOODLE |
| 2020FA | MUS-197-003 | A. Rideout | MOODLE |
| 2020FA | MUS-198-001 | P. Bauman | MOODLE |
| 2020FA | MUS-199-001 | D. Howard | MOODLE |
| 2020FA | MUS-199-003 | A. Rideout | MOODLE |
| 2020FA | MUS-216-001 | K. Chou | MOODLE |
| 2020FA | MUS-217-001 | K. Chou | MOODLE |
| 2020FA | MUS-223-001 | J. Konsbruck | MOODLE |
| 2020FA | MUS-223-360 | J. Konsbruck | MOODLE |
| 2020FA | MUS-233-001 | C. Lee | MOODLE |
| 2020FA | MUS-239-001 | P. White | MOODLE |
| 2020FA | MUS-251-001 | M. Bourgeois | MOODLE |
| 2020FA | MUS-255-001 | E. Sepmeier | MOODLE |
| 2020FA | MUS-271-001 | K. Chou | MOODLE |
| 2020FA | MUS-C28-730 | M. Miller | D2L |
| 2020FA | MUS-C28-760 | M. Miller | D2L |
| 2020FA | MUS-E09-702 | K. Chou | MOODLE |
| 2020FA | MUS-E21-706 | A. Rideout | MOODLE |
| 2020FA | MUS-E26-732 | J. Konsbruck | D2L |
| 2020FA | MUS-E26-760 | M. Miller | D2L |
| 2020FA | MUS-E26-762 | J. Konsbruck | D2L |
| 2020FA | MUS-E27-730 | M. Miller | D2L |
| 2020FA | MUS-E27-732 | J. Konsbruck | D2L |
| 2020FA | MUS-E27-760 | M. Miller | D2L |
| 2020FA | MUS-E27-762 | J. Konsbruck | D2L |
| 2020FA | MUS-E28-730 | M. Miller | D2L |
| 2020FA | MUS-E28-732 | A. Rideout | D2L |
| 2020FA | MUS-E28-760 | M. Miller | D2L |
| 2020FA | MUS-E28-762 | A. Rideout | D2L |
| 2020FA | MUS-E31-730 | M. Bourgeois | D2L |
| 2020FA | MUS-E31-732 | K. Chou | D2L |
| 2020FA | MUS-E31-735 | C. Lee | D2L |
| 2020FA | MUS-E31-738 | K. Lewis | D2L |
| 2020FA | MUS-E31-740 | M. Downey | D2L |
| 2020FA | MUS-E31-760 | M. Bourgeois | D2L |
| 2020FA | MUS-E31-762 | K. Chou | D2L |
| 2020FA | MUS-E31-764 | C. Lee | D2L |
| 2020FA | MUS-E31-768 | K. Lewis | D2L |
| 2020FA | MUS-E31-770 | M. Downey | D2L |
| 2020FA | MUS-E32-730 | C. Lee | D2L |
| 2020FA | MUS-E32-732 | J. Carter | D2L |
| 2020FA | MUS-E32-736 | K. Chou | D2L |
| 2020FA | MUS-E32-738 | D. Ulreich | D2L |
| 2020FA | MUS-E32-760 | C. Lee | D2L |
| 2020FA | MUS-E32-762 | J. Carter | D2L |
| 2020FA | MUS-E32-766 | K. Chou | D2L |
| 2020FA | MUS-E32-768 | D. Ulreich | D2L |
| 2020FA | MUS-E33-730 | J. Weber | D2L |
| 2020FA | MUS-E33-732 | J. Brath | D2L |
| 2020FA | MUS-E33-734 | D. Price | D2L |
| 2020FA | MUS-E33-760 | D. Price | D2L |
| 2020FA | MUS-E33-762 | J. Brath | D2L |
| 2020FA | MUS-E33-764 | J. Weber | D2L |
| 2020FA | MUS-E34-730 | I. Claude | D2L |
| 2020FA | MUS-E34-732 | L. Gdalman | D2L |
| 2020FA | MUS-E34-734 | L. Gdalman | D2L |
| 2020FA | MUS-E34-760 | I. Claude | D2L |
| 2020FA | MUS-E34-762 | L. Gdalman | D2L |
| 2020FA | MUS-E34-764 | L. Gdalman | D2L |
| 2020FA | MUS-E36-730 | R. Janicki | D2L |
| 2020FA | MUS-E36-760 | R. Janicki | D2L |
| 2020FA | MUS-E37-730 | M. Downey | D2L |
| 2020FA | MUS-E37-760 | M. Downey | D2L |
| 2020FA | MUS-E38-730 | M. Miller | D2L |
| 2020FA | MUS-E38-732 | J. Konsbruck | D2L |
| 2020FA | MUS-E38-760 | M. Miller | D2L |
| 2020FA | MUS-E38-762 | J. Konsbruck | D2L |
| 2020FA | MUS-E41-702 | K. Lewis | D2L |
| 2020FA | MUS-E52-702 | A. Rideout | MOODLE |
| 2020FA | MUS-E54-702 | D. Howard | MOODLE |
| 2020FA | MUS-E60-730 | D. Howard | D2L |
| 2020FA | MUS-E60-760 | D. Howard | D2L |
| 2020FA | MUS-E61-730 | D. Howard | D2L |
| 2020FA | MUS-E61-760 | D. Howard | D2L |
| 2020FA | MUS-E62-730 | P. White | D2L |
| 2020FA | MUS-E62-760 | P. White | D2L |
| 2020FA | MUS-E63-730 | A. Rideout | D2L |
| 2020FA | MUS-E63-760 | A. Rideout | D2L |
| 2020FA | MUS-E64-730 | TBA | D2L |
| 2020FA | MUS-E64-760 | TBA | D2L |
| 2020FA | MUS-E65-730 | TBA | D2L |
| 2020FA | MUS-E65-760 | TBA | D2L |
| 2020FA | MUS-E67-730 | E. Sepmeier | D2L |
| 2020FA | MUS-E67-760 | E. Sepmeier | D2L |
| 2020FA | MUS-E98-702 | P. Bauman | MOODLE |
| 2020FA | NAS-100-540 | A. Ogunlana, B. Palmer, A. Hill | MOODLE |
| 2020FA | NAS-100-580 | A. Ogunlana, B. Palmer, A. Hill | MOODLE |
| 2020FA | NTR-100-601 | S. Samelak | MOODLE |
| 2020FA | NTR-100-901R | TBA | D2L |
| 2020FA | OAT-100-301 | O. Johnson | MOODLE |
| 2020FA | OAT-115-601 | P. Frierson | MOODLE |
| 2020FA | OAT-116-660 | P. Frierson | MOODLE |
| 2020FA | OAT-132-601 | K. Latimore | MOODLE |
| 2020FA | OAT-135-001 | E. Dixon | MOODLE |
| 2020FA | OAT-143-360 | O. Johnson | MOODLE |
| 2020FA | OAT-155-660 | S. Parker | MOODLE |
| 2020FA | OAT-170-001 | O. Johnson | MOODLE |
| 2020FA | OAT-172-001 | O. Johnson | MOODLE |
| 2020FA | OAT-E09-702 | O. Johnson | MOODLE |
| 2020FA | OCS-121-360 | K. McGriff | MOODLE |
| 2020FA | OCS-121-361 | K. McGriff | MOODLE |
| 2020FA | OCS-121-362 | J. Thompson | D2L |
| 2020FA | OCS-121-363 | J. Thompson | D2L |
| 2020FA | OCS-121-380 | J. Thompson | D2L |
| 2020FA | OCS-121-381 | K. McGriff | MOODLE |
| 2020FA | OCS-121-382 | J. Thompson | D2L |
| 2020FA | OCS-121-601 | S. Hinkle | MOODLE |
| 2020FA | OCS-121-603 | L. Carrillo | MOODLE |
| 2020FA | OCS-121-606 | A. Todd | D2L |
| 2020FA | OCS-121-615 | V. Follmar | MOODLE |
| 2020FA | OCS-121-624 | L. Johnston | MOODLE |
| 2020FA | OCS-121-625 | L. Bathgate | D2L |
| 2020FA | OCS-121-626 | M. Hannon | D2L |
| 2020FA | OCS-121-630 | L. Carrillo | MOODLE |
| 2020FA | OCS-121-631 | J. Fouad-Farrar | D2L |
| 2020FA | OCS-121-664 | TBA | MOODLE |
| 2020FA | OCS-121-667 | L. Carrillo | MOODLE |
| 2020FA | OCS-121-670 | S. McAley | MOODLE |
| 2020FA | OCS-121-671 | I. Teverbaugh-Turpin | D2L |
| 2020FA | OCS-121-672 | A. Todd | D2L |
| 2020FA | OCS-121-674 | N. Hunt | MOODLE |
| 2020FA | OCS-121-681 | V. Follmar | MOODLE |
| 2020FA | OCS-121-682 | L. Johnston | MOODLE |
| 2020FA | OCS-121-683 | S. McAley | MOODLE |
| 2020FA | OCS-121-684 | M. Hannon | D2L |
| 2020FA | OCS-121-685 | S. Hinkle | MOODLE |
| 2020FA | OTA-101-002 | L. Stokes-Overstreet | D2L |
| 2020FA | OTA-101-301 | L. Stokes-Overstreet | D2L |
| 2020FA | OTA-102-001 | L. Stokes-Overstreet | D2L |
| 2020FA | OTA-103-001 | L. Stokes-Overstreet | D2L |
| 2020FA | OTA-104-001 | S. Brooks | D2L |
| 2020FA | OTA-105-001 | S. Brooks | D2L |
| 2020FA | OTA-210-001 | S. Brooks | D2L |
| 2020FA | OTA-213-001 | S. Brooks | D2L |
| 2020FA | PHB-101-260 | A. Reaves, D. Fletcher | MOODLE |
| 2020FA | PHB-101-261 | D. Ellis, A. Reaves | MOODLE |
| 2020FA | PHB-102-660 | D. Fletcher | MOODLE |
| 2020FA | PHB-102-661 | D. Ellis, A. Reaves | MOODLE |
| 2020FA | PHB-102-662 | J. Elias, D. Fletcher, A. Reaves | MOODLE |
| 2020FA | PHL-101-001 | J. Rosen | MOODLE |
| 2020FA | PHL-101-301 | J. Rosen | MOODLE |
| 2020FA | PHL-101-302 | J. Rosen | MOODLE |
| 2020FA | PHL-101-360 | J. Rosen | MOODLE |
| 2020FA | PHL-101-361 | J. Rosen | MOODLE |
| 2020FA | PHL-102-001 | J. Rosen | MOODLE |
| 2020FA | PHL-102-301 | H. Stark | MOODLE |
| 2020FA | PHL-102-302 | H. Stark | MOODLE |
| 2020FA | PHL-103-460 | H. Stark | MOODLE |
| 2020FA | PHL-103-630 | H. Stark | MOODLE |
| 2020FA | PHL-105-301 | H. Stark | MOODLE |
| 2020FA | PHL-105-430 | H. Stark | MOODLE |
| 2020FA | PHS-101-001 | M. Wilson | D2L |
| 2020FA | PHT-101-630 | B. Bowden | MOODLE |
| 2020FA | PHT-105-001 | A. Kemp | MOODLE |
| 2020FA | PHT-C16-730 | TBA | D2L |
| 2020FA | PHT-C18-730 | TBA | D2L |
| 2020FA | PHT-C19-730 | TBA | D2L |
| 2020FA | PHT-C20-702 | TBA | D2L |
| 2020FA | PHT-C21-730 | TBA | D2L |
| 2020FA | PHY-101-001 | G. Alexopoulos | MOODLE |
| 2020FA | PHY-115-001 | G. Alexopoulos | MOODLE |
| 2020FA | PHY-115-002 | G. Alexopoulos | MOODLE |
| 2020FA | PHY-210-001 | G. Alexopoulos | MOODLE |
| 2020FA | PLA-101-501 | B. Walters | D2L |
| 2020FA | PLA-202-501 | R. Kawanna | D2L |
| 2020FA | PLA-204-501 | B. Walters | D2L |
| 2020FA | PLA-205-501 | B. Walters | D2L |
| 2020FA | PLA-210-501 | M. Knight | D2L |
| 2020FA | PLA-211-502 | M. Gubbins | D2L |
| 2020FA | PSC-101-001 | B. Allardice | D2L |
| 2020FA | PSC-101-301 | P. Deane | D2L |
| 2020FA | PSC-102-001 | B. Allardice | D2L |
| 2020FA | PSY-101-001 | J. Thompson | D2L |
| 2020FA | PSY-101-002 | Y. Gillie-Wallace | MOODLE |
| 2020FA | PSY-101-003 | Y. Gillie-Wallace | MOODLE |
| 2020FA | PSY-101-005 | M. Troupe | MOODLE |
| 2020FA | PSY-101-006 | N. Young | D2L |
| 2020FA | PSY-101-007 | G. Kramer | MOODLE |
| 2020FA | PSY-101-009 | E. Raices | MOODLE |
| 2020FA | PSY-101-011 | N. Young | D2L |
| 2020FA | PSY-101-301 | E. Raices | MOODLE |
| 2020FA | PSY-101-302 | E. Raices | MOODLE |
| 2020FA | PSY-101-401 | J. Thompson | D2L |
| 2020FA | PSY-101-633 | K. Morris | MOODLE |
| 2020FA | PSY-101-634 | Y. Gillie-Wallace | MOODLE |
| 2020FA | PSY-101-635 | R. Sadler | MOODLE |
| 2020FA | PSY-101-636 | R. Sadler | MOODLE |
| 2020FA | PSY-103-301 | N. Young | D2L |
| 2020FA | PSY-204-001 | R. Davis-Bridges | MOODLE |
| 2020FA | PSY-206-001 | N. Young | D2L |
| 2020FA | PSY-211-001 | M. Troupe | MOODLE |
| 2020FA | PSY-211-004 | M. Troupe | MOODLE |
| 2020FA | PSY-211-301 | N. Young | D2L |
| 2020FA | PSY-211-302 | N. Young | D2L |
| 2020FA | PSY-E85-730 | TBA | D2L |
| 2020FA | RAD-101-001 | S. Olson, K. Marks | MOODLE |
| 2020FA | RAD-104-001 | K. Marks, A. Powell | D2L |
| 2020FA | RAD-104-002 | K. Marks, A. Powell | D2L |
| 2020FA | RAD-106-001 | J. McGreevy | MOODLE |
| 2020FA | RAD-106-002 | J. McGreevy | MOODLE |
| 2020FA | RAD-125-660 | K. Marks, S. Olson | D2L |
| 2020FA | RAD-204-001 | K. Marks, S. Olson | D2L |
| 2020FA | RAD-205-001 | J. McGreevy | MOODLE |
| 2020FA | RAD-207-001 | J. McGreevy | MOODLE |
| 2020FA | RAD-225-001 | K. Marks, S. Olson | D2L |
| 2020FA | RDG-080-001 | M. Moran | MOODLE |
| 2020FA | RDG-080-003 | K. Boyan | MOODLE |
| 2020FA | RDG-080-631 | K. Boyan | MOODLE |
| 2020FA | RDG-080-691 | K. Boyan | MOODLE |
| 2020FA | RDG-081-001 | D. Haney | MOODLE |
| 2020FA | RDG-081-002 | D. Haney | MOODLE |
| 2020FA | RDG-081-003 | M. Moran | MOODLE |
| 2020FA | RDG-081-005 | M. Moran | MOODLE |
| 2020FA | RDG-081-006 | M. Moran | MOODLE |
| 2020FA | RDG-081-630 | M. Moran | MOODLE |
| 2020FA | RDG-081-634 | J. Kraft | MOODLE |
| 2020FA | RDG-082-001 | M. Moran | MOODLE |
| 2020FA | RDG-082-002 | J. Kraft | MOODLE |
| 2020FA | RDG-082-003 | D. Haney | MOODLE |
| 2020FA | RDG-082-004 | J. Kraft | MOODLE |
| 2020FA | RDG-082-005 | D. Haney | MOODLE |
| 2020FA | RDG-082-006 | D. Haney | MOODLE |
| 2020FA | RDG-082-007 | J. Greene | MOODLE |
| 2020FA | RDG-082-055 | J. Kraft | MOODLE |
| 2020FA | RDG-082-631 | J. Kraft | MOODLE |
| 2020FA | RDG-082-691 | J. Kraft | MOODLE |
| 2020FA | RES-E04-702 | C. Abrams | D2L |
| 2020FA | RES-E05-704 | D. Sarrett | D2L |
| 2020FA | SOC-101-001 | M. Tabag | MOODLE |
| 2020FA | SOC-101-003 | M. Tabag | MOODLE |
| 2020FA | SOC-101-004 | M. Tabag | MOODLE |
| 2020FA | SOC-101-006 | K. Rashid | MOODLE |
| 2020FA | SOC-101-007 | K. Rashid | MOODLE |
| 2020FA | SOC-101-301 | E. Raices | MOODLE |
| 2020FA | SOC-101-632 | K. Rashid | MOODLE |
| 2020FA | SOC-101-633 | R. Davis-Bridges | MOODLE |
| 2020FA | SOC-101-634 | M. Tabag | MOODLE |
| 2020FA | SOC-101-660 | M. Tabag | MOODLE |
| 2020FA | SOC-102-001 | M. Tabag | MOODLE |
| 2020FA | SOC-205-001 | M. Tabag | D2L |
| 2020FA | SOC-206-001 | R. Davis-Bridges | MOODLE |
| 2020FA | SPA-101-660 | TBA | MOODLE |
| 2020FA | SPA-121-660 | TBA | MOODLE |
| 2020FA | SPA-131-660 | TBA | MOODLE |
| 2020FA | SPE-108-001 | S. Mohammed | D2L |
| 2020FA | SPE-108-002 | L. Jefferson | D2L |
| 2020FA | SPE-108-003 | L. Jefferson | D2L |
| 2020FA | SPE-108-007 | L. Jefferson | D2L |
| 2020FA | SPE-108-010 | S. Mohammed | D2L |
| 2020FA | SPE-108-055 | S. Mohammed | D2L |
| 2020FA | SPE-108-301 | L. Jefferson | D2L |
| 2020FA | SPE-108-302 | S. Mohammed | D2L |
| 2020FA | SPE-108-303 | L. Jefferson | D2L |
| 2020FA | SPE-108-401 | L. Jefferson | D2L |
| 2020FA | SPE-108-631 | S. Mohammed | D2L |
| 2020FA | SPE-108-661 | M. Fotopoulos | D2L |
| 2020FA | SPN-101-001 | C. Ray | MOODLE |
| 2020FA | SPN-101-631 | M. Vargas | MOODLE |
| 2020FA | SPN-115-630 | M. Vargas | MOODLE |
| 2020FA | SSK-E10-702 | TBA | D2L |
| 2020FA | TQM-E05-730 | I. Mason | D2L |
| 2020FA | TQM-E50-720 | G. Edwards | D2L |
| 2020FA | TQM-E50-721 | G. Edwards | D2L |
| 2020FA | TQM-E50-722 | G. Edwards | D2L |
| 2020FA | TQM-E50-723 | G. Edwards | D2L |
| 2020FA | TQM-E50-724 | G. Edwards | D2L |
| 2020FA | TQM-E50-725 | G. Edwards | D2L |
| 2020FA | URB-101-001 | M. Waiters | MOODLE |
| 2020FA | WLD-110-001 | K. Westerlund | MOODLE |