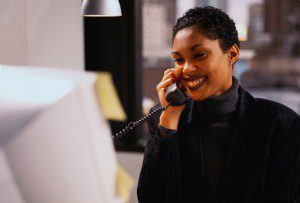 Community health workers (CHWs) are frontline public health workers who are trusted members of and/or have an unusually close understanding of the community they serve. This trusting relationship enables community health workers to serve as a liaison/link/intermediary between health/social services and the community to facilitate access to services and improve the quality and cultural competence of service delivery.
Community health workers also build individual and community capacity by increasing health knowledge and self-sufficiency through a range of activities such as outreach, community education, informal counseling, social support and advocacy. (American Public Health Association, 2008).
The Community Health Worker (CHW) Program begins in the Fall Semester. Students applying to the Community Health Worker Program must complete all CHW Program prerequisites prior to the application deadline of June 1st. Students will be notified of status by mail after July 15th.
All general education courses must be completed prior to starting the program.
Prospective students should submit an SSC Application form and forward all Official high school or HSE transcripts, as well as official college transcripts to the Office of Admissions no later than May 1st for credit evaluation.
Students that have completed the necessary prerequisite courses can submit the CHW Program Application form by mail or in person to the Health Professions Office in room 4457. The deadline for prerequisite course completion and application to be considered for the Fall class each year is June 1st. Late applications will not be accepted.
A photocopy of the student's current health care insurance must be submitted to each respective program coordinator in order to participate at any clinical education site. Failure to maintain comprehensive health care insurance will result in the student being immediately withdrawn from the clinical site and thereby receiving a failing grade in the clinical education class. Furthermore, the student will be financially responsible to pay all medical bills and co-payments as a result of injuries or health issues that arise from participation of clinical education programs.
Admission Process Placement
The CHW program has a selective admissions process. Specific eligibility criteria are used to evaluate each applicant to admit those students with highest likelihood of success. Admissions to the Community Health Worker Program will be determined by the following criteria:
Cumulative grade point average of 3.0 or better on program prerequisites.
Consideration will be given for individuals with college degrees in other areas as well as military and /or related work experience.
Completion of general education courses with a "C" or better.
Admission to the College does not guarantee admission to the program. Students will be notified of status by mail after July 15th. The SSC CHW program does not wait list applicants from one year to the next; therefore, applicants who are not selected must reapply for successive years.
All students must demonstrate a minimum math competency equivalent to Elementary Algebra (MTH 095) to fulfill the AAS degree requirement as well as complete all general education and CHW Program coursework with a "C" or better to progress to successive semesters, including fieldwork.
Note: Criminal background checks and drug screening are required for all admitted students for fieldwork. Students are responsible for payment for these tests.
All students must hold a current CPR card during the entire program. Current Community Health Workers may be eligible for ECEP credit for their knowledge or competency through life/work experiences. Browse for ECEP information.
Community Health Worker Certificates
Community Health Worker Basic Certificate (CHW.BASIC)
Gainful Employment Information
Overview for College Success
Credits
Overview for College Success (OCS 121) is a class that will help you plan and assist you in becoming a better student and support you in your work/life balance. OCS 121 credit is not calculated in the course minimum credit totals listed in this section.
OCS 121
Overview for College Success
1
Cluster 1
Credits
CHW 101
Introduction to Community Health
3
CHW 105
Assessing Community Resources
3
CHW 110
Community Health Development
3
CHW 115
Nutrition and Disease
3
CHW 200
CHW Case Management
2
Total Hours:
15
Community Health Workers Certificate (CHW.CERT)
Overview for College Success
Credits
Overview for College Success (OCS 121) is a class that will help you plan and assist you in becoming a better student and support you in your work/life balance. OCS 121 credit is not calculated in the course minimum credit totals listed in this section.
OCS 121
Overview for College Success
1
Cluster 1
Credits
CHW 101
Introduction to Community Health
3
CHW 105
Assessing Community Resources
3
CHW 110
Community Health Development
3
CHW 112
Portfolio I
3
CHW 115
Nutrition and Disease
3
CHW 200
CHW Case Management
3
Cluster 2
Credits
MIS 101
Computer Literacy and Applications
3
CHW 118
Communicable, Environmental, and Occupational Disease
3
CHW 215
Introduction To Community Health Research
3
CHW 220
CHW Fieldwork I
3
CHW 230
CHW Leadership
3
Must Choose One CHW Elective course
3
Total Hours:
32
Community Health Worker Degree (CHW.AAS)
Overview for College Success
Credits
Overview for College Success (OCS 121) is a class that will help you plan and assist you in becoming a better student and support you in your work/life balance. OCS 121 credit is not calculated in the course minimum credit totals listed in this section.
OCS 121
Overview for College Success
1
Cluster 1
Credits
ENG 101
Composition and Rhetoric
3
HIT 102
Fundamentals of Medical Terminology
2
PSY 101
Introduction to Psychology
3
SPE 108
Oral Communication
3
SPN 115
Spanish for Health Care Providers
3
PSY 211
Human Growth and Development
3
BIO 115
Human Body Structure
4
HSA 113
Issues of Diversity
4
Cluster 2
Credits
CHW 101
Introduction to Community Health
3
CHW 105
Assessing Community Resources
3
CHW 110
Community Health Development
3
CHW 115
Nutrition and Disease
3
CHW 200
CHW Case Management
3
Cluster 3
Credits
MIS 101
Computer Literacy and Applications
3
CHW 118
Survey of Diseases
3
CHW 215
Introduction To Community Health Research
3
CHW 220
CHW Fieldwork I
2
CHW 230
CHW Leadership
3
Must Choose Three (3) Electives
Credits
CHW 109
Mental Health/Substance Abuse
3
CHW 125
Public Health and Global Societies
3
CHW 235
Introduction to Maternal/Child Health
3
CHW 205
Parenting Skills
3
CHW 100
Health and the Public
3
CHW 120
Public Health Epidemics
3
Total Hours:
61