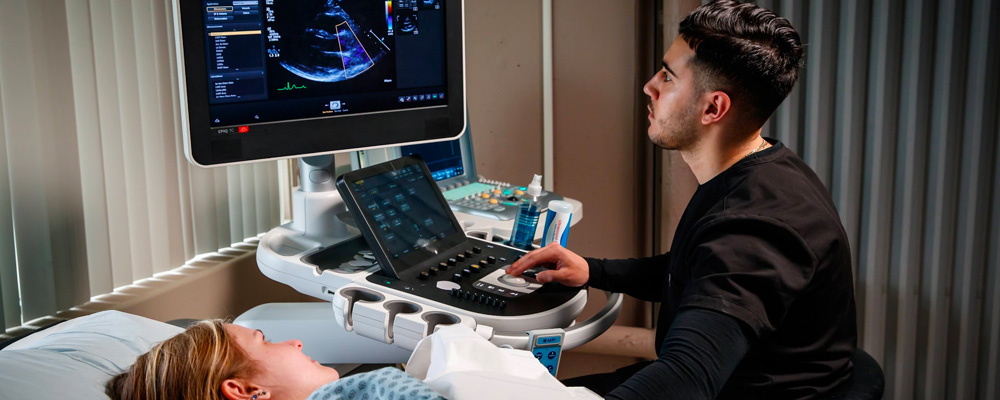 Echocardiography or cardiac sonography, is a medical test that uses sound waves of high frequencies (ultrasonic) to create moving and still images of the heart. These pictures show the size and shape of the heart. They also show how well the heart's chambers and valves and other structures are working. Echocardiography has become an important tool in diagnosing or helping diagnose and so many heart diseases and conditions.
A.A.S. Degree
This degree is for those desiring employment with, or upgrading of their skills in the field of Echocardiography.
Certificate Program
This certificate is for those desiring employment with, or upgrading of their skills in the field of Echocardiography.
The Echocardiography Program Accreditation and Approval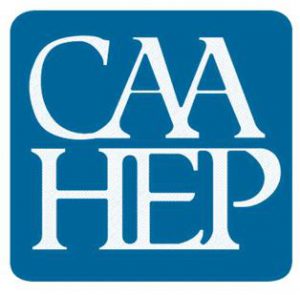 The Echocardiography Program is accredited by CAAHEP:
Commission on Accreditation of Allied Health Education Programs (CAAHEP)
25400 US Highway 19 North Suite 158
Clearwater, FL 33763
Telephone: (727) 210-2350
FAX: (727) 210-2354
Website: https://www.caahep.org/
The Echocardiography AAS Degree from South Suburban College is approved by the Illinois Community College Board (ICCB) and accredited by the Higher Learning Commission (HLC).
SSC Echocardiography Program Effectiveness Statistics for 2018-2021
Retention
Job Placement
Credentialing Exam
Passing Rate
2021 Graduates
77.7%
100%
Data to be provided in
May 2022.
2020 Graduates
77.7%
88.8%
88.8%
2019 Graduates
78.75%
81.82%
81.82%
2018 Graduates
63.64%
85.71%
85.71%
Updated on 2/18/2022. Next update is scheduled in May 2022.
24%
The U.S. Bureau of Labor predicts a growth of the medical sonography industry of 24% above average from 2014 to 2024.
$30/hour
Employment growth for sonographers is also growing faster than average. Mean annual salaries is roughly $63,000 or $30 per hour.
Health Requirements
Complete immunization record and TB testing as required by clinical sites should be provided before starting clinical internship. Drug screening will be performed before starting clinical rotation.
Criminal Background Check
A background check is required upon starting clinical training. It is the student responsibility to meet the requirements of the clinical site and potential employer with respect to criminal background.
Questions About the Program?