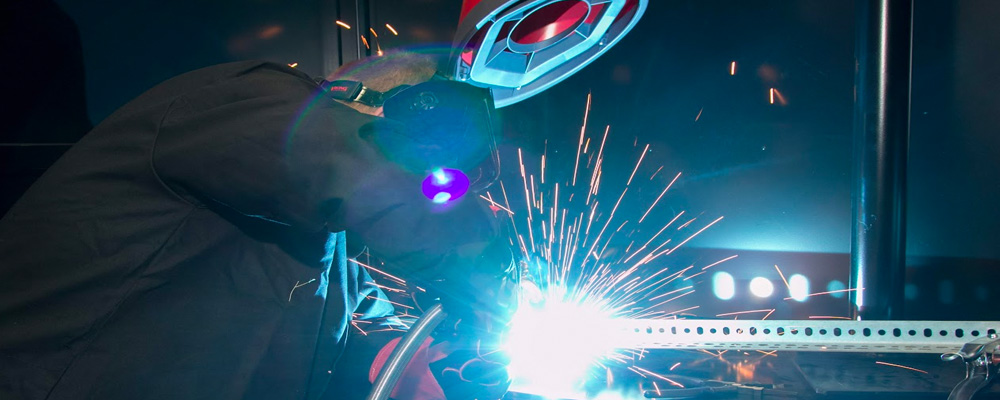 These certificates will prepare students for entry-level or promotional opportunities in the field of welding. The courses are designed to provide students with current technologies used in this industry. Students will participate in identifying, planning and implementing strategies to correctly weld materials in a variety of applications. Please contact (708)596-2000, ext. 2664 for additional information.
Job Outlook
Note: All Occupations includes all occupations in the U.S. Economy.
Source: U.S. Bureau of Labor Statistics, Employment Projections program
Employment of welders, cutters, solderers, and brazers is projected to grow 6 percent from 2012 to 2022.
Employment growth reflects the need for welders in manufacturing because of the importance and versatility of welding as a manufacturing process. The basic skills of welding are similar across industries, so welders can easily shift from one industry to another, depending on where they are needed most. For example, welders laid off in the automotive manufacturing industry may be able to find work in the oil and gas industry.
The nation's aging infrastructure will require the expertise of welders, cutters, solderers, and brazers to help rebuild bridges, highways, and buildings. The construction of new power generation facilities and, specifically, pipelines transporting natural gas and oil will also result in new jobs.
Job Prospects
Overall job prospects will vary with the worker's skill level. Job prospects should be good for welders trained in the latest technologies. Welding schools report that graduates have little difficulty finding work, and many employers report difficulty finding properly skilled welders. However, welders who do not have up-to-date training may face strong competition for jobs.
For all welders, job prospects should be better for those willing to relocate.

Welding Certificates
Overview for College Success
Overview for College Success (OCS 121) is a course is designed to assist students in the navigation of becoming successful in college and life. Major topics include setting academic, career and personal goals; effective communication strategies; study skills; critical thinking; self-discovery; and learning styles. In addition, this course delves into topics such as stress management, diversity and other well-being topics. Students will develop educational and career plans, learn to utilize college resources and receive extensive help in course planning. OCS 121 credit is not calculated in the course minimum credit totals listed in this section.
Students must take OCS 121 if they meet one or more of the following:
First time degree seeking students.
Transfer student with less than 12 credit hours and no evidence of similar course on transcript.
Registering for 6 or more credits.
Test into 2 or more developmental classes.
Currently does not have OCS credit or registered for OCS.
Overview for College Success
CREDITS
OCS 121
Overview for College Success
1
Multi-Process Welding Certificate (WLD.BASIC.MPRO)
WLD 100
Introduction to Welding
5
MFG 102
Manufacturing Math
2
BLD 106
OSHA 30
3
WLD 104
SMAW (Shielded Metal Arc Welding)
4
WLD 110
GMAW (Gas Metal Arc Welding )
4
WLD 112
GTAW (Gas Tungsten Arc Welding)
4
Total Credit Hours
22
Shielded Metal Arc Welding SMAW Certificate
Gas Metal Arc Welding (GMAW) Certificate (WLD.BASIC.GMAW)
Gas Tungsten Arc Welding (GTAW) Certificate (WLD.BASIC.GTAW)