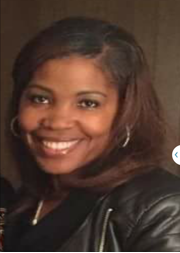 Gervaise has been with South Suburban College since 2013 working in various departments. She currently serves as a Client Solutions Specialist with the Business & Career Institute division of the college. Her position responsibilities include increasing awareness of Manufacturing & Maintenance Technology and Welding certificates as well developing Computer Applications and Contract Training professional development activities for area businesses.
Her primary clients are Niagara LaSalle and Village of Riverdale. The territories she covers include Country Club Hills, Oak Forest, Riverdale, and Phoenix. She has a results driven attitude and demonstrates exceptional customer service when interacting with students, peers and external partners.
Ms. Edwards has a passion for working with troubled teens. As such she spends her free time mentoring, providing emotional support to youth and collecting food and clothes for shelters for homeless women and children.
She attended Robert Morris College and Kennedy King College.
Gervaise is the proud wife of Anthony Edwards and he has three daughters and two grandchildren.
Title
Manager of Director of Continuing, Corporate, and Community Education
Phone
(708) 210-5723
Email

gedwards

Staff Department
Continuing Education
Location

Main Campus
Room # 2467

15800 South State Street
South Holland, Illinois 60473-1200