Who is Eligible For Insurance Coverage?
Everyone who is a legal U.S. citizen is eligible for either public coverage through the expanded Medicaid Program or private insurance through the Illinois Health Marketplace.
How Do I Apply for Health Insurance on the Marketplace?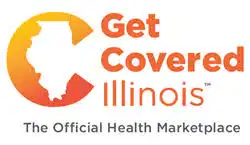 Get Covered Illinois – The Official Health Marketplace — is a website that helps you shop for the health insurance plan that meets your needs and fits your budget. Answer a few simple questions and the website will bring you to the right place for you to compare the costs and benefits of different insurance plans side-by-side before you choose a plan to enroll in.
Can Someone Help Me Apply For Insurance?
Yes. There are specially trained counselors called Navigators who are available to answer your questions for free and help you apply for coverage in person. Visit www.GetCoveredIllinois.gov to find a Navigator near you.
To get insurance coverage, visit the Marketplace at www.GetCoveredIllinois.gov or call the toll-free Help Desk at (866) 311-1119, open seven days a week from 8 a.m. to 8 p.m.