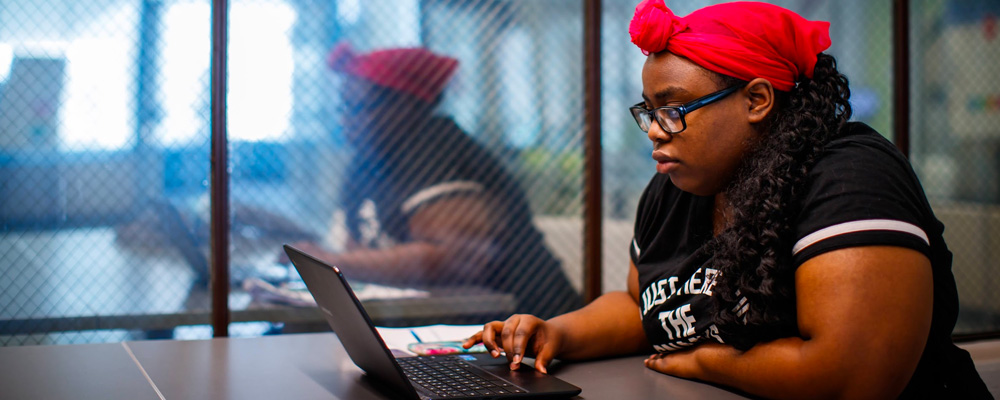 The Philosophy Department offers college-level transfer courses in the philosophical disciplines of Ethics, Logic, World Religions and Western Philosophy. These courses are designed to introduce students to the subject of philosophy while focusing on specific philosophical concepts such as morality, valid reasoning, the nature of God and the soul, happiness and other existential matters. Philosophy classes do not need to be taken sequentially and there are no prerequisites.
Mission
The Department of Philosophy mission is to acquaint students with a myriad of philosophical traditions, to present the chief philosophic problems and types of philosophy and to help students cultivate the art and skill of philosophical analysis as well as the intellectual, civic and mortal virtues of the disciple of Philosophy.
Student Learning Outcomes (SLOs)
Students should be able to reconstruct any given philosophical position from a written exposition.
Students should be able to reconstruct a system of arguments offered in defense of a philosophical theory.
Students should be able to critically evaluate merits of particular arguments and systems of such, identifying those that are invalid, those that are valid, and those that, while valid, rely on contentious premises.
Students should be able to identify the open questions upon which a controversy depends, while taking into account a diversity of perspectives.
Students should be able to construct extended argumentative essays in clear prose.
Students should be familiar with a range of important contemporary theories in epistemology, metaphysics, ethics, and social and political philosophy.
Students should be familiar with central philosophical theories in ethics, metaphysics, and epistemology in ancient philosophy, and the place of these theories in the history of ideas.
Recommended AA Transfer Curriculum for Philosophy
This is only a suggested transfer program and might not be appropriate for every student. Some four-year institutions accept more than 62 credit hours in transfer to fulfill requirements in philosophy. Consult the Transfer Center for help in selecting courses appropriate for the program at the college or university where you plan to transfer.
Faculty are available during scheduled office hours to advise students about their courses and program. Peruse some of the offerings in the Department of Communications and Humanities.
Overview for College Success
Overview for College Success (OCS 121) is a course is designed to assist students in the navigation of becoming successful in college and life. Major topics include setting academic, career and personal goals; effective communication strategies; study skills; critical thinking; self-discovery; and learning styles. In addition, this course delves into topics such as stress management, diversity and other well-being topics. Students will develop educational and career plans, learn to utilize college resources and receive extensive help in course planning. OCS 121 credit is not calculated in the course minimum credit totals listed in this section.
Students must take OCS 121 if they meet one or more of the following:
First time degree seeking students.
Transfer student with less than 12 credit hours and no evidence of similar course on transcript.
Registering for 6 or more credits.
Test into 2 or more developmental classes.
Currently does not have OCS credit or registered for OCS.
Minimum General Education (39)
Communications (9)
ENG 101
Composition and Rhetoric
3
ENG 102
Composition and Research
3
SPE 108
Oral Communication
3
Humanities and Fine Arts (9)
ENG 206
World Literature I
3
GROUP II
Select from Humanities and Fine Arts Electives
Students earning an Associate degree must meet the requirement for coursework on improving human relations as defined in Public Act 87-581.
6
Social and Behavioral Science (9)
ANT 101
Anthropology
3
GROUP III
Select from Social Science Electives
Students earning an Associate degree must meet the requirement for coursework on improving human relations as defined in Public Act 87-581.
9
Mathematics (3)
MTH 115

MTH 126

GROUP IV
General Education Mathematics
OR
Fundamentals of Statistics
OR
Select from Mathematics Elective
3
Physical and Life Science (7-8)
GROUP V
Select from Physical and Life Science Electives. (Must include one lab)
7-8
Area of Concentration/Electives (24-25)
PHL 101
Introduction to Philosophy
3
PHL 102
Ethics
3
PHL 103
World Religions
3
PHL 105
Logic
3
Suggested electives:
HFA 108
Introduction to Film Appreciation
3
HFA 201
General Humanities I
3
HFA 202
General Humanities II
3
HFA 203
Humanities of Eastern Asia
3
DRM 151
Theatre Appreciation
3