Court reporting is an interesting, challenging profession which offers a wide-open job market, flexible work schedule, and excellent income potential ($64,672 average income). Sophisticated technology has created exciting work in broadcast captioning and stenointerpreting. Broadcast captioners can earn $70,000+ and work out of their homes.
---
As the silent, "Keeper of the Record," the life of the court reporter centers around words. The reporter takes testimony from people in all walks of life – engineers, doctors, attorneys, scientists, tradesmen – and every day new terminology is encountered. It is this aspect of reporting that makes it challenging, interesting, and exciting. After a few years of working, the reporter becomes well versed in many different areas of life.
To prepare for this challenge, students are encouraged to improve their literacy. They should read newspapers, books, and magazines. They should even read unusual items such as sewer covers and construction seals on sidewalks because the names of the companies that manufacture those items will come up someday.
A major component of the program is the development of English grammar, punctuation, and vocabulary skills. Legal Terminology, Medical Terminology, and Court Practicum are among the other courses that will prepare the student to function as a professional court reporter.
---
What are the career opportunities?
The world of the professional court reporter is rapidly changing because of the sophisticated equipment that today's reporter uses. These are some of the areas in which reporters may work and average salaries:
$64,672
Judicial Reporting
$35,000-
$75,000+
Broadcast Captioning
$35,000-
$65,000
Stenointerpreting or CART Reporters
$100-$200
per hour
Webcasting
* Figures on income were supplied by the National Court Reporters Association in February 2012.
SSC's Court Reporting/Verbatim Technology Program is the only National Court Reporters Association (NCRA) approved court reporting program in the south suburban region.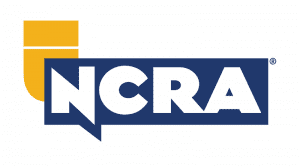 National Court Reporters Association
12355 Sunrise Valley Drive, Suite 610
Reston, Virginia 20191
Telephone: 800-272-6272
Website: www.ncra.org.