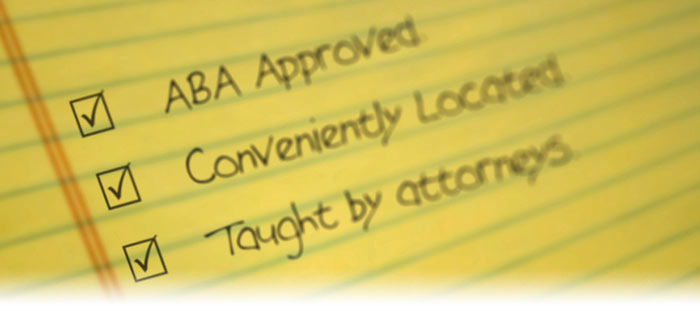 Paralegal/Legal Assistant Program Open House
Saturday, April 7th from 9:00 – 10:30 a.m.
Oak Forest Center, Room 5190, 16333 S. Kilbourn, Oak Forest, Illinois
Information will be provided about SSC's Paralegal/Legal Assistant curriculum, including the Associate Degree and certificate programs. In addition, former students from the program, working as paralegals, will be present to answer questions.
For more information, please contact Mr. Jason Cieslik, J.D., Coordinator for the Legal Studies Program at (708) 596-2000, ext. 2579.
Thinking about a Legal Office Assistant program elsewhere? Not all programs are created equal.

SSC has the only American Bar Association (ABA) approved paralegal program in the south suburban Chicago region, giving graduates a huge advantage when entering the workforce.
All classes are conveniently located at our Oak Forest Center and online.
All of our program instructors are lawyers or judges to ensure the quality of instruction.
I love the law, and the fact that all of my students share the same passion makes each day in class, fun and enjoyable. It's very easy to teach students who are engaged, focused and prepared. I believe they feed off of my enthusiasm, and I feed off of theirs.

Program Coordinator Jason M. Cieslik, J.D.
The Paralegal/Legal Assistant Program is actually two curriculum programs, a two-year Associate of Applied Science degree career program and a Certificate Program, available to those persons possessing a baccalaureate or an associate of arts degree from an accredited post-secondary institution. Both curriculums are designed to prepare a student to become a highly trained legal assistant. The program is approved by the American Bar Association. South Suburban College is also an institutional member of the American Association for Paralegal Education.
The mission of the program is to:
To provide a strong, flexible program for the quality education for the training of occupationally competent paralegals/legal assistants through a curriculum that provides a balance of legal theory, practical skills, and practical experience resulting in highly trained paralegals qualified to work under the supervision of an attorney in a variety of legal and law-related environments.
We also seek to promote both the paralegal profession generally as well as the professionalism of paralegals/legal assistants with the result of increasing the ways paralegals/legal assistants can be of service to the legal profession.
Admission Requirements
Forward all high school and college transcripts directly to the Office of Admissions and Records. A person can take paralegal classes without being in the paralegal program. However, a person must be in the paralegal program in order to take any of the legal research and writing classes and the internship class.
To be accepted into the Paralegal program, students must have a high school diploma or High School Equivalency (HSE) and must complete the following:
an application for admission to the program,
successfully complete ENG 101, PLA 101 and BLW 201 with a grade point of 2.66,
complete a resume,
submit three letters of reference and copies of all college transcripts to the Program Coordinator.
Upon completion of the above requirements, schedule a personal interview with the Program Coordinator.
 Application Package
If you have met the above requirements for admission and wish to apply to the Paralegal/Legal Assistant program, present a completed application package to the program coordinator at the time of your interview.
Frequently Asked Questions