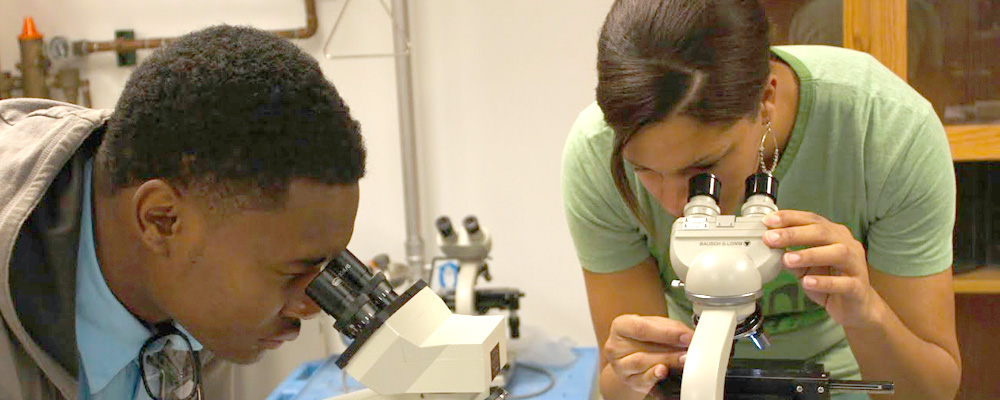 Recommended AS Transfer Curriculum for Education
To teach in Illinois public schools (elementary or secondary), teachers must be certified by the State of Illinois. To transfer into an approved baccalaureate program in education as a junior, students must complete a minimum of 60 semester credits. Since admission is competitive, completion of the recommended courses does not guarantee admission. Community college students are strongly encouraged to complete an Associate's degree prior to transfer. Students should be aware that a minimum grade point average of 2.25 (and for some universities 2.5) on a 4.0 scale is required for program admission, and passage of a basic skills (reading, writing, grammar, and math) test is also required.
Students complete either an AA or an AS degree, dependent upon their area of concentration. For example, Mathematics, Biology, Chemistry or Physics students should complete an AS degree. For most other areas of concentration, an AA degree is appropriate. Certification requires more credits in general education than either the AA or AS degree. The numbers underlined indicate the number of credits required in each general education category for certification. Students are not expected to complete all of their general education certification requirements before transfer. Students should consult the College & Career Success Center for help in selecting courses appropriate for the program at the college or university where you plan to transfer.
Faculty are available during scheduled office hours to advise students about courses and programs. Peruse the related offerings in the Department of Human Services.
All full-time transfer students are required to take OCS 121.
Overview for College Success
Overview for College Success (OCS 121) is a course is designed to assist students in the navigation of becoming successful in college and life. Major topics include setting academic, career and personal goals; effective communication strategies; study skills; critical thinking; self-discovery; and learning styles. In addition, this course delves into topics such as stress management, diversity and other well-being topics. Students will develop educational and career plans, learn to utilize college resources and receive extensive help in course planning. OCS 121 credit is not calculated in the course minimum credit totals listed in this section.
Students must take OCS 121 if they meet one or more of the following:
First time degree seeking students.
Transfer student with less than 12 credit hours and no evidence of similar course on transcript.
Registering for 6 or more credits.
Test into 2 or more developmental classes.
Currently does not have OCS credit or registered for OCS.
Minimum General Education (42-45)
Communications (9)
ENG 101
Composition and Rhetoric
3
ENG 102
Composition and Research
3
SPE 108
Oral Communication
3
Humanities and Fine Arts (9)
GROUP II
Select One Literature Course from Humanities Elective
Students earning an Associate degree must meet the requirement for coursework on improving human relations as defined in Public Act 87-581.
3
GROUP II
Select ONE Fine Arts course from Humanities Elective.
Students earning an Associate degree must meet the requirement for coursework on improving human relations as defined in Public Act 87-581.
3
Social and Behavioral Science (6)
At least one 3-semester-hour course must be taken in non-Western or Third-World cultures from either the Humanities or Social Science.
HIS 203

HIS 204
Early American History
OR
Later American History
3
PSY 101
Introduction to Psychology
3
Mathematics (3 – 5)
For Elementary Education:
MTH 145

MTH 146
Math Concepts & Structures I
AND
Math Concepts & Structures II
MTH 145 credit hours (4) will be applied to the area of concentration.
4
For Secondary Education:
Select one from:
MTH 126

MTH 161

MTH 180

MTH 190

MTH 211
Fundamentals of Statistics
OR
Finite Mathematics
OR
Calculus for Business and Social Science
OR
Calculus and Analytic Geometry I
OR
Introductory Statistics
3-5
Physical and Life Sciences (7 – 8)
GROUP V

GROUP V
Select One Life Science Course from Physical and Life Sciences Electives.
AND
Select One Physical Science Course from Physical and Life Sciences Electives.
At least one of the Physical and Life Sciences Elective courses must have must be a lab course.
3-4

3-5
GROUP V
Select from Physical and Life Science Electives.
At least one of these courses must be a lab course.
Area of Concentration/Electives (22-25)
Select 22 to 25 hours, with at least 13 – 17 credit hours from the AS approved course list, and with at least 9 hours in one of the following Academic Disciplines:
Biology, Mathematics, Physical Education or Physical Science
16-19
GROUP II
Select ONE Humanities or Fine Arts course from Humanities Elective.
Students earning an Associate degree must meet the requirement for coursework on improving human relations as defined in Public Act 87-581.
3
Professional Education Courses (6)
Students will take the majority of professional education courses as juniors and seniors after transfer to the four-year institution. Courses in the Teacher Aide program (CHD) are not designed for a transfer degree and generally do not transfer. Some colleges accept internship course CHD 211 as elective credit and apply the hours toward the fulfillment of the pre-clinical experience; others do not. However, students who are unsure of their career choice may wish to take this course for exposure to classroom experience. EDU 204 and CHD 203 also transfer to some colleges. Consult the Transfer Center for specific information about course transferability.
EDU 110
Foundations of American Education
3
PSY 211

CHD 104

CHD 203
Human Growth and Development (Life-span)
OR
Child Growth and Development
OR
The Exceptional Child
3