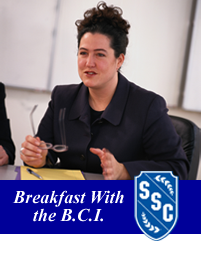 SOUTH HOLLAND, IL – The South Suburban College Business & Career Institute (BCI) presents a Breakfast with BCI Workshop titled HR Essentials for Small Businesses, on Thursday, February 16, 2017, from 9:00 a.m. – 12:00 p.m., with check-in and continental breakfast to begin at 8:45 a.m. This workshop will be held in the South Suburban College Main Campus in the MB Financial Suite on the 1st floor, and will be facilitated by Attorney Sonia D. Coleman and Alexandra Glumac, SSC Client Solutions Specialist.
A functioning and effective Human Resources department is critical to business success. Ignorance is not bliss when it comes to ensuring best HR practices. Whether you're a recently appointed HR manager, are new to HR or have a non-HR job with HR responsibilities, this workshop is worth the investment. In this half-day session, participants will:
Receive updates and gain understanding on issues related to EEO, ADA and FMLA.
Obtain critical guidance on how to create effective policies and procedures.
Learn essential components of handbooks, job descriptions and employee evaluation systems.
The cost of the workshop with continental breakfast is $45 per person or $40 per person if 3 or more from the same company attend. Reservations are required by 4:00 p.m. on Tuesday, February 14. To register, please call (708) 596-2000, ext. 3254 or email AGlumac@ssc.edu. South Suburban College is located at 15800 South State Street, South Holland, IL.