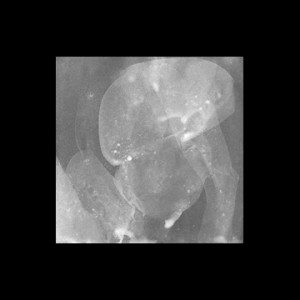 SOUTH HOLLAND, IL – The Art & Design Department of South Suburban College (SSC) is pleased to announce two new exhibitions coming to galleries on the Main Campus in South Holland.
First, an exhibition titled The X-Ray Series will be on display October 21st through a closing reception with artist Michael Hopkins on November 17th from 11:00 a.m. – 12:30 p.m. Hopkins has exhibited throughout the United States, in Canada and Europe. He has art in numerous museum permanent collections including The Art Institute of Chicago. The X-Ray Series was completed between 2004 and 2007. The media is white ink on slate comprised of slightly altered images of both human and animal X-rays. Twenty (20) pieces from The X-Ray Series will exhibit at SSC as part a larger collection on display internationally including The Progressive Art Collection, Mayfield Village, Ohio–rated as one of the best collections by Forbes Magazine, Chazen Museum of Art, Madison, Wisconsin, and permanent collections at The University of Michigan Museum of Art, Ann Arbor Michigan and The Wellcome Trust Collection, London, England–Nobel Peace Prize winner James Watson spoke at the opening.
"I was interested in The X-Ray Series at the beginning based on formal elements," said Hopkins. "From there, I became intrigued by how looking at the human and animal skeletal system may evolve into other topics."
Additionally, Faint Perceptions is an exhibition by artist Connie Wolfe that will run October 27th through the closing reception on November 20th from 1:00 p.m. – 2:30 p.m.  Three installations will be featured in the exhibit. Wolfe earned his Bachelor of Arts from the University of Wisconsin-Parkside, Kenosha, Wisconsin, and his Master of Fine Arts from Ohio University, Athens, Ohio. Wolfe is inspired by the rich colors and textures in natural environments that typically go unnoticed in the everyday rituals of our society.
"Most recently I have been making mixed-media installations that are pieces on their own, yet they become the inspiration for my two-dimensional work," said Wolfe. "This process simulates my experience to nature in that subtle differences in light, time of day, and vantage point of the installations are used as source material for my drawings, prints, and paintings. As a result, the subject of all of my work shares the hidden intricacies inherent in our environment."
The X-Ray Series can be viewed during gallery hours in the Dorothea Thiel Gallery on the 4th floor in the Art & Design hallway. Faint Perceptions will be exhibiting in the Lee Dulgar Gallery on the first floor near the college Atrium. SSC Galleries are open at minimum Mondays through Thursdays from 9:00 a.m. – 6:00 p.m., and Fridays from 9:00 a.m. – 4:00 p.m. The galleries are closed on weekends and holidays. The public is welcome to visit art exhibitions and receptions at no charge.
For more information, please call (708) 596-2000, ext. 2445 or visit www.ssc.edu/art.   SSC is located at 15800 South State Street, South Holland, Illinois.