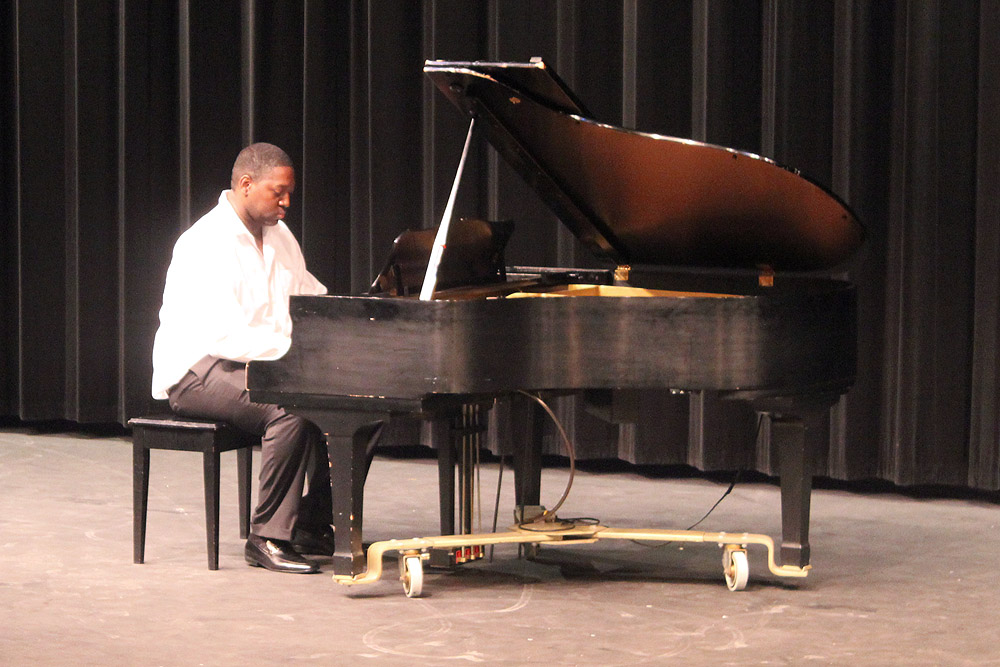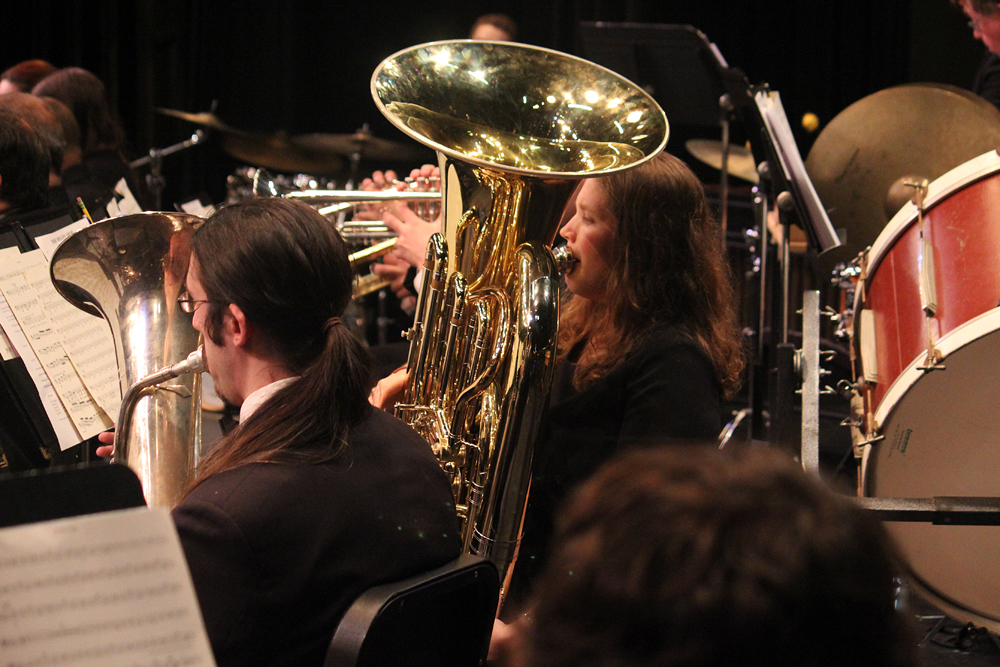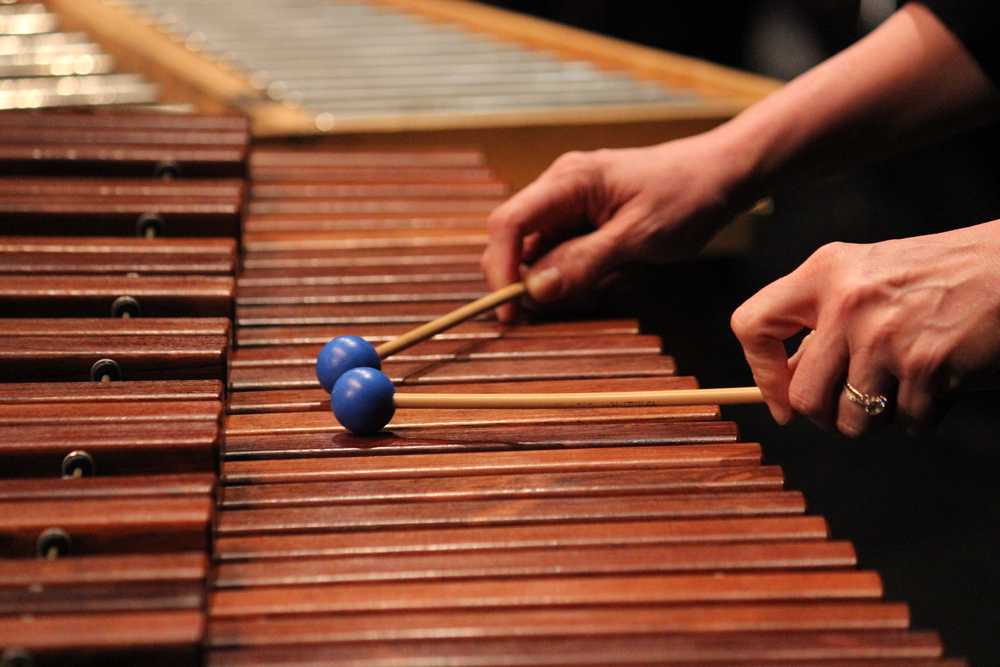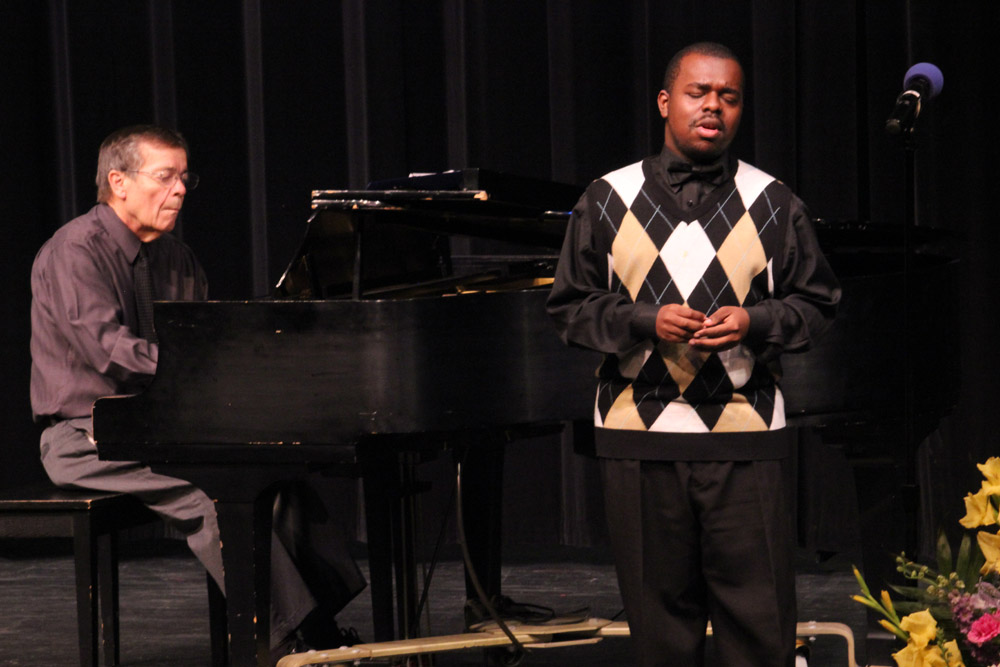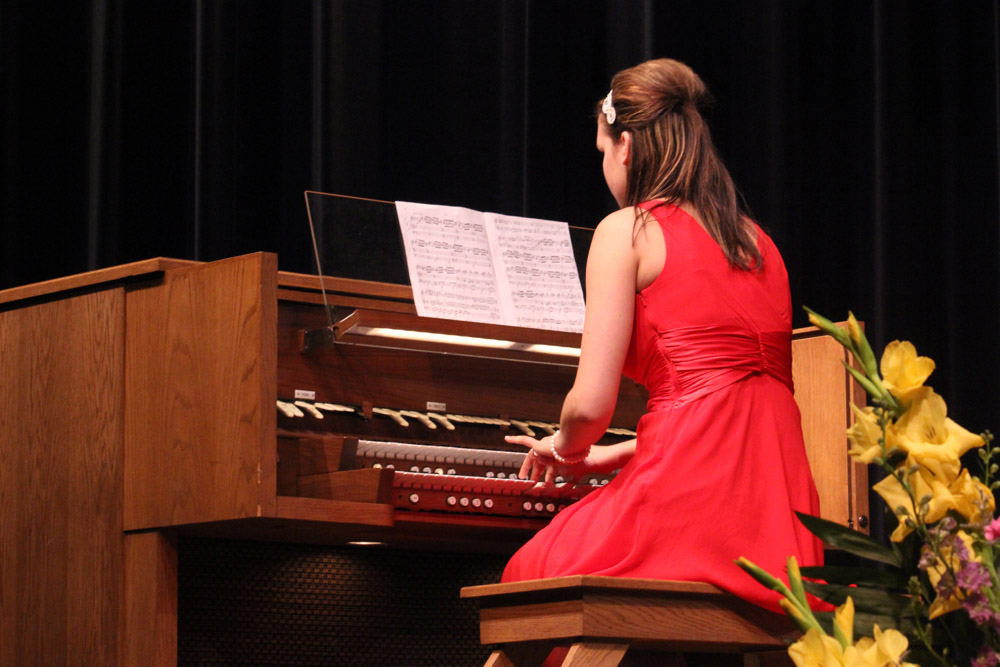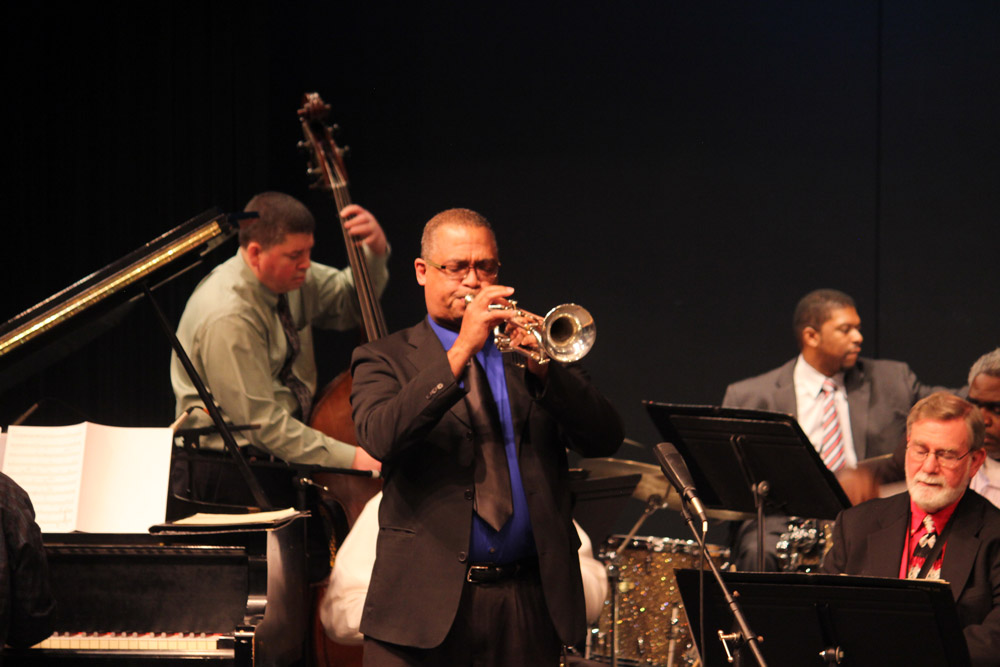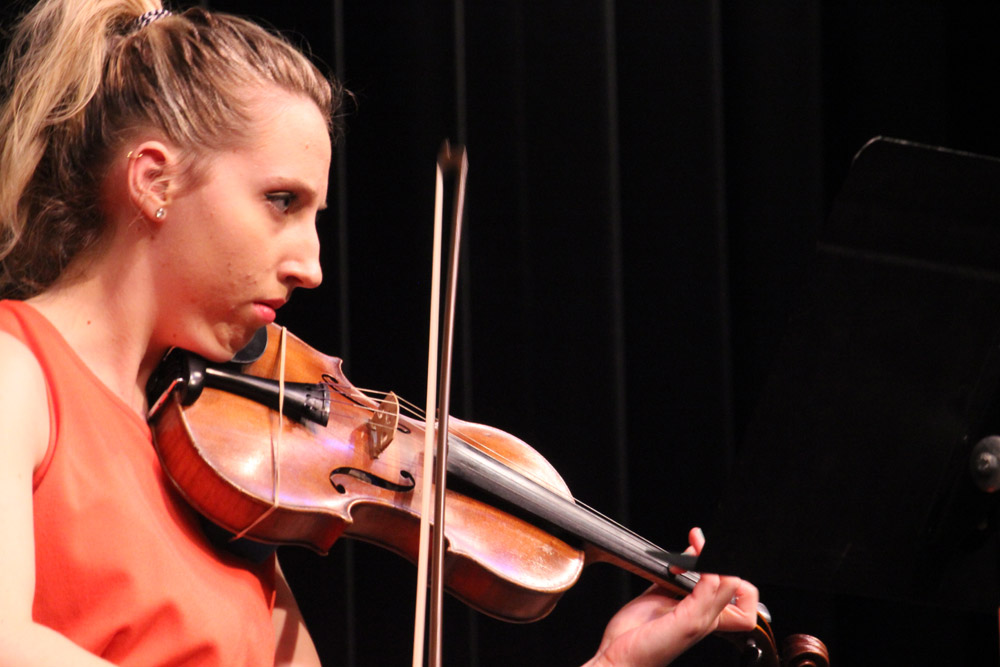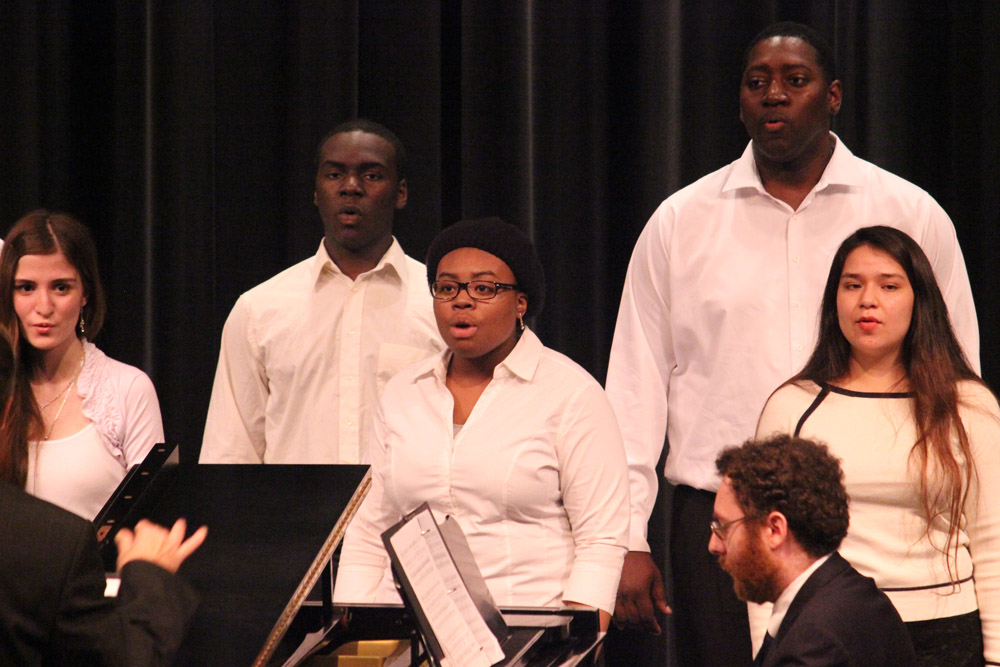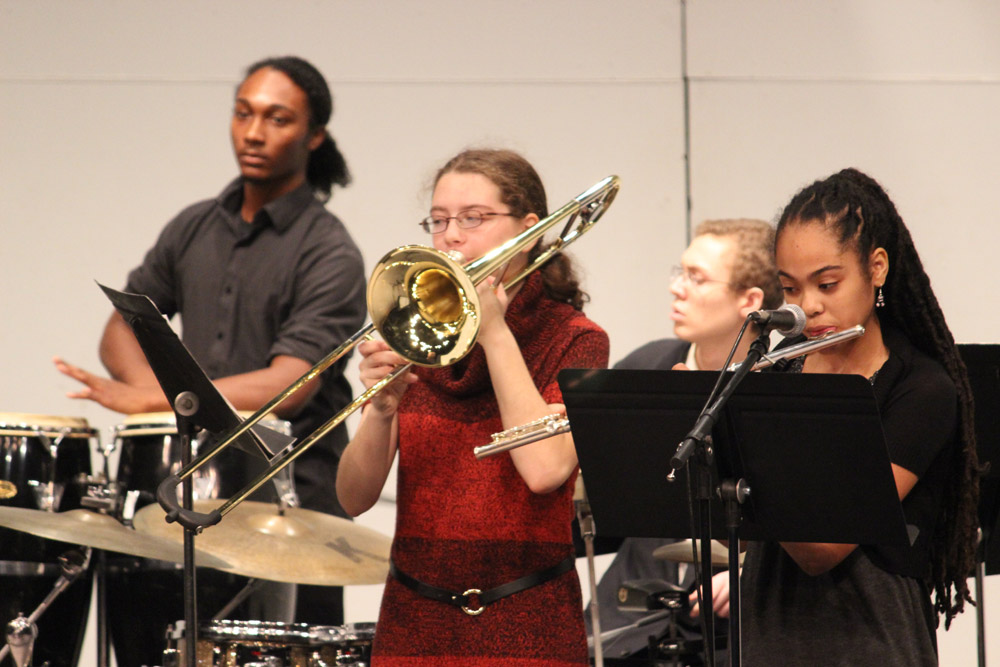 The Department of Music provides various music programs for students and community musicians to further their education in music and perform in music ensembles. The programs are accredited by the Illinois Community College Board and the Higher Learning Commission. In addition, the general education courses in music fulfill the requirements of the Illinois Articulation Initiatives General Education Core Curriculum in Fine Arts.
Mission
The mission of the South Suburban College Music Department is to offer educational and service programs in music for the Chicago south suburban community it serves. In keeping with the mission statement of the college as a whole, the music department is dedicated to:
High quality education, training, and services for all individuals who have the ability to benefit from our programs through community ensembles, private lessons, and music courses.
Providing programs that are accessible and affordable to a diverse community of learners via online, traditional college-credit, continuing education and community education courses.
Presenting a wide variety of musical performances and offerings that will enhance international cultural diversity and understanding.
A community of staff, faculty, and students that create an environment and resources for learning through a highly-trained music faculty who are professional performers, theorists, composers, and conductors.
Collaboration with area elementary, middle and high schools to provide ancillary learning opportunities through clinics, festivals, guest artists, guest performances and guest conducting.
Up-to-date facilities and technology that help prepare students for transfer to baccalaureate programs or the job market, using state-of-the-art music labs, rehearsal facilities and "smart" classrooms.
Program Student Learning Outcomes (SLOs)
Students who complete courses in the South Suburban College music department will be able to successfully demonstrate
An understanding and appreciation for music of multiple cultures.
Aural skills
Keyboard harmony skills
Knowledge of music history
Knowledge of music theory and compositional techniques
Music performance skills
Music Programs
Associate of Fine Arts (AFA) with Concentration in Music Program
This program provides college level music curricula and classes equivalent to those found in the first two years of baccalaureate music programs at four-year colleges, universities and music conservatories. After satisfactorily completing degree requirements for the AFA in Music, the student will be academically eligible for transfer to a four-year institution to complete a baccalaureate degree in music.
Associate of Arts (AA) in Music Business
This program provides opportunities for students to learn about music business, audio recording and music technology in addition to perform in ensembles and study music theory, aural skills, keyboard harmony and private applied lessons. Upon completing the requirements for the AA in Music Business, the students will be academically eligible for transfer to a four-year institution to complete the upper division courses in a baccalaureate degree in music business.
The Music Preparatory Program
Performance opportunities, music classes, and private music lessons are offered to elementary, middle, high school, and adult students who are not striving to become professional musicians. These activities are also intended to expand and enhance elementary, middle, and high school music programs or provide musical opportunities for students who are unable to participate in other pre-college programs. After participating in this program, the pre-college student will be able to demonstrate musical growth and enjoyment.
College Music Preparatory Program
This program provides intensive training for high school students considering majoring in music in college. Music classes and applied lessons in this program are designed to prepare the student for successful entrance into a college level music curriculum. Emphasis is on performance and musicianship skills. After achieving specific levels of performance and musicianship, the preparatory student will be able to demonstrate acceptable proficiency in music performance, music reading, and aural skills to enter a college level music curriculum in the nation.
The Continuing Education Program
This program offers music classes, workshops, ensembles, and private lessons for those who wish to expand or enhance their musical opportunities. After participating in ensembles or taking private applied lessons and/or class instructions, the student will have a greater understanding and mastery of basic music skills. The program is centered on providing lifelong performance opportunities that enrich musical experiences as a performer.
The Music Community Service Program
This program presents a broad spectrum of musical performances and activities designed to contribute to enliven and enrich the cultural atmosphere of the south suburban community. The quality of life in a community is often measured by the community's cultural and artistic offerings. It is the goal of the music community service program to provide musical events that contribute to an improved quality of life in the south suburban community. Community residents will be offered opportunities to be exposed to new and traditional musical literature, performed by local, regional and nationally recognized performers and musical organizations, providing increased awareness of various aspects of musical performance, styles and cultures.
Admission to the SSC Music Department as a Music Major
Admission is open to any student striving for a professional career in music. A student needs previous high school performance experience and minimum music reading skills. Students lacking technical or performance skills will be placed to preparatory level music classes and applied music lessons until a minimum level is achieved.
Admission to the college level music major program requires the following:
Admission to South Suburban College
Admission to SSC as a college level student is accomplished through the Office of Admissions and Records. This usually requires the student to make an appointment with an admissions counselor, filling out an online application for admission, and requesting high school transcripts sent to SSC.
Consultation with a music advisor or the department chair
It is important to consult with a music advisor or the department chair before registering for classes. This assists the student in proper selection of courses, course sequences, and level placement.
Placement tests in music theory and aural skills
The placement tests in music theory and ear training determine the student's course placement at the start of the music theory and aural skills sequence. A passing score of 70% in each test is required for placement in Music 116 (Music Theory I) and MUS 117 (Ear Training and Sight Singing I). Students who do not achieve a passing level will be placed in the pre-requisite courses—Music 106 (Fundamentals of Music Theory) and/or MUS 107 (Introduction to Ear Training).
The student is advised to review the following music theory and aural skills materials for the placement tests:

Identification of pitches in treble and bass clefs
Rhythmic note and rest values
Meter (time) signatures
Identification of whole and half steps on the keyboard
Major and minor key signatures
Major and minor scales, including parallel and relative relationships
Triads and seventh chords
Intervals
Cadences
Transposition
Interval dictation
Melodic dictation
Harmonic dictation
Sight-singing

Consultation with the department chair for piano level placement
Keyboard proficiency including sight-reading, harmonization, and transposition is required for all music majors. Students with no previous piano experience will be placed in Music 169 – Class Piano for music majors. Students with previous piano experience will be auditioned. The piano audition determines the student's course placement at the start of the keyboard harmony sequence. A passing score of 70% in the audition is required for placement in MUS 171 (Keyboard Harmony I). Students who do not achieve a passing level will be placed in the pre-requisite course—MUS 169. Students are also encouraged to take private piano lessons to refine piano skills and study major piano repertoires.The student is advised to practice the following material for the piano audition:

Major and minor scales
Arpeggios
Chromatic scales
Two classical pieces in contrasting styles
Sight-reading

Piano and organ majors will demonstrate keyboard proficiency as part of their applied major requirements and must select class voice or other minor level instrument.

A performance placement audition before the music faculty
The student should prepare two classical pieces in contrasting styles of his or her performance ability to present before the music faculty. In addition, s/he will be required to play major and minor scales, arpeggios, and chromatic scales. The student will also be required to sight read or sight sing a musical excerpt provided by the music faculty. This audition will determine the entry level of the student in the applied music lesson. If the level is below the minimum average entering level for college music majors, minor applied or continuing education non-credit lessons will be required until an applied music faculty member of the student recommends registration in a major applied music course.