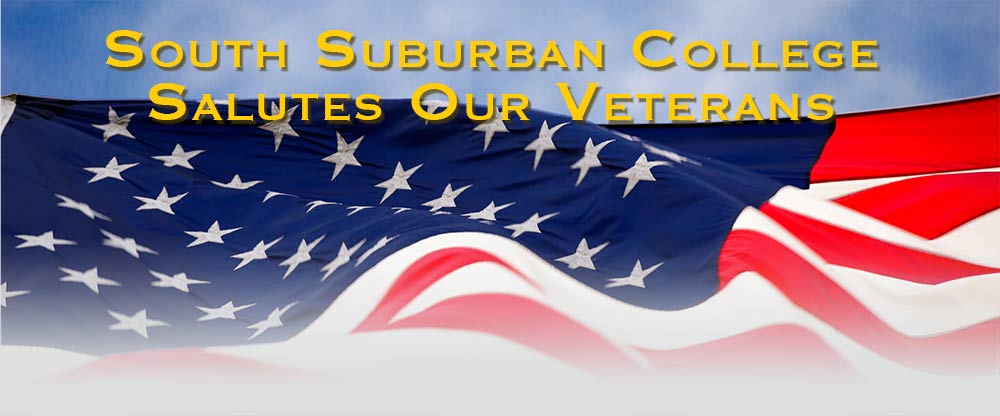 In observance of Veteran's Appreciation Day, we invite you to visit the Fallen Soldiers display located in the Atrium by the Student Main Entrance.
---
We Honor
Frank M. Zuccarelli
United States Air Force
Frank M. Zuccuarelli (1951-2022) enlisted in the United States Air Force in 1969. Zuccarelli served as a medic from 1969 to 1973. He rose to the rank of Airman Third Class.
After completing his enlistment, Frank enrolled at Thornton Community College – later to be named South Suburban College – in 1974 where he earned an Associate of Science Degree in 1976. He furthered his education at SSC by earning an Associate of Arts Degree in 1978.
He was elected to the unpaid post on the Board of Trustees in 1978, and was chosen by his peers to be the Chairman of the Board in 1987, a position he maintained to his death. Zuccarelli also served as Thornton Township Supervisor since 1993, among other public service roles.
Below is Chairman Zuccarelli addressing a group local veterans. Chairman Zuccarelli fought for the rights of Veterans in the township his entire political career.
---
SSC Voices Forum
Veterans Appreciation Day
On Thursday November 10th, the Division of Student & Enrollment Services is sponsoring a virtual panel discussion with community Veterans on Zoom at 10:00 a.m. Join the conversation to hear their stories and learn how to support our Veterans. There will be a meet and greet afterwards in the Veterans Center with refreshments.
To be better prepared for the discussion, you are invited to browse to "5 Things You Don't Know About Veterans Day" link on our VETERANS CENTER webpage.
All SSC members and community are welcome.
For more information contact Devon Powell.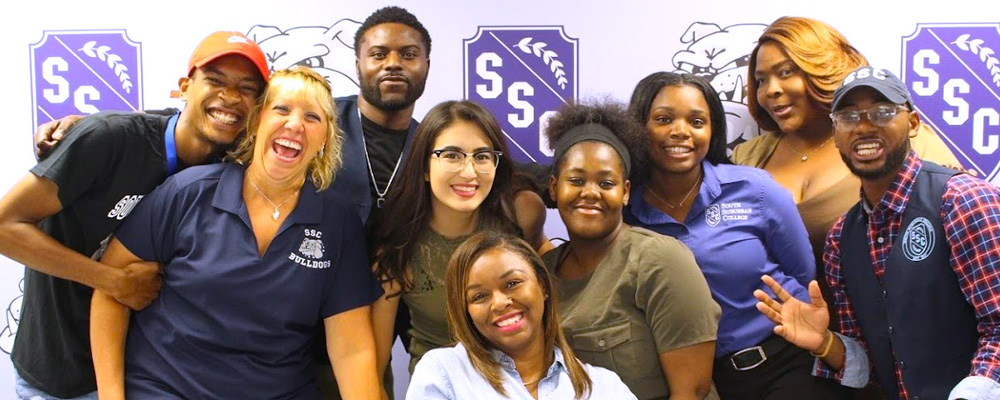 The Office of Student Life & Leadership promotes and enhances the quality of student life through offering free activities and events on campus. The events are related to social, cultural and leadership topics. Some activities include guest speakers, field trips, workshops, performances and trainings.
Clubs & Organizations
The Office of Student Life & Leadership also serves as the central resource for student clubs and organizations, with professional assistance available to individuals and student organizations sponsoring campus activities, forming new clubs and addressing special needs or interests. Currently chartered clubs and organizations are listed in your Clubs & Organizations web page.
SSC Clubs & Organizations Registration/Application form
Student Representatives
Nicole Williams
2022 Student Government President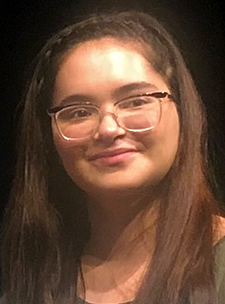 Fatima Serrato
2022 SSC Student Trustee
Student Government Association
The Student Government Association is a student-led group that strives to promote student activities, keep active communications among all segments of the College community and address student concerns and grievances. If you are interested in joining, see the Student Government Association Constitution (SGA) Constitution for roles and responsibilities. For additional inquiries contact SGA Advisor, Danielle Whitted or call (708)596-2000 ext.2346.
College I.D. Cards
Student I.D.s are issued through the Office Student Life & Leadership. All students are encouraged to obtain an I.D. to gain access to services and events. See the STUDENT HANDBOOK for guidelines.
---
All postings and distribution of materials by students must be approved by the Manager of Student Programming.
---
ON-CAMPUS EVENTS
VIRTUAL EVENTS