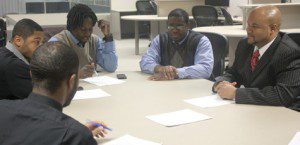 Students can join a club on campus or consider starting their own!
Membership requirements will vary from club to club but none discriminate on the basis of race, sex, creed, color, age, national origin, veteran status, sexual orientation, or individual disability. For more information on SSC clubs or if a student would like to start a new club, contact Student Life and Leadership at (708) 596-2000 ext. 2337. Throughout the year, the SSC offers free activities and events on all campuses. The office serves as the central resource for student clubs and organizations, with professional assistance available to individuals and student organizations sponsoring campus activities, forming new clubs and addressing special needs or interests.
Forming a New Club or Organization
A well-rounded, integrated program of student activities is provided through student organizations. Students may choose from a variety of organizations depending upon individual interests. Registration/Approval with the Student Government Association is required for all student organizations on campus. Registration/Approval forms may be secured from the Student Government Office.
The following must be provided for official registration/approval of a student organization:
Name of organization
Name of faculty sponsor(s)
List of current officers
Statement of purpose
Copy of constitution, charter, or bylaws, as applicable
The Office of Student Life is located in Room 2329. For more information, call 708-596-2000, ext. 2337 or 2315.
All postings and distribution of materials must be approved by the Office of Student Life.