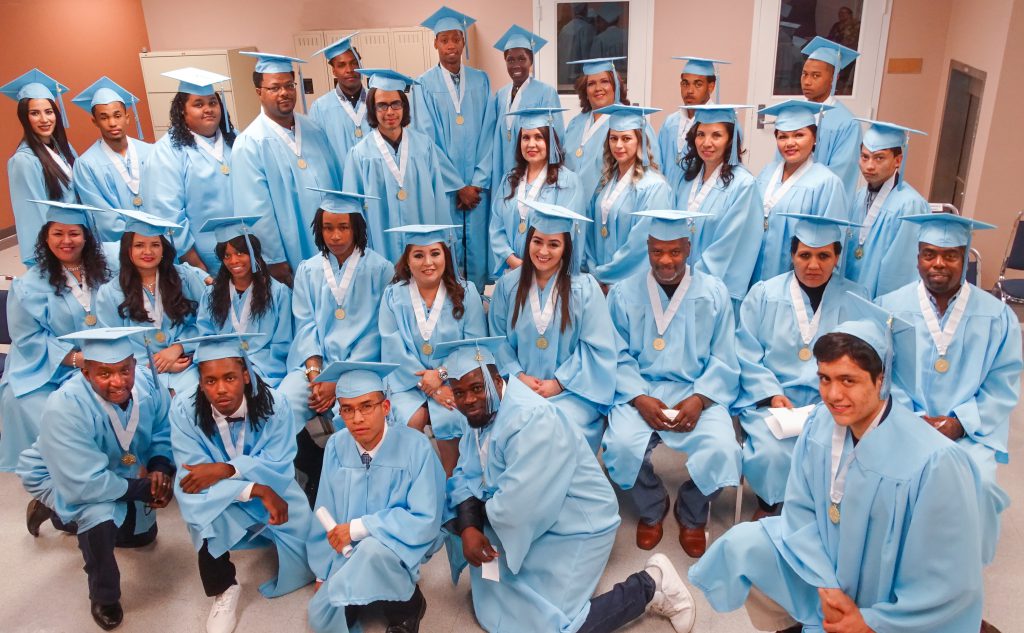 SOUTH HOLLAND, IL – South Suburban College honored its 47, 2017 HSE (High School Equivalency) graduates at a ceremony on Friday, May 19, at 7:30 p.m. in the college's Performing Arts Center. SSC Board of Trustees Chairman Frank M. Zuccarelli presented the graduates with their HSE Certificates. Chairman Zuccarelli spoke at the event followed by Ben Greer, Associate Director for Adult Education of the Illinois Community College Board.
The SSC HSE program helps students develop the skills required to pass the High School Equivalency Exams. Studies include Language Arts, Writing, Reading, Social Studies, Science, Mathematics, and the U.S. and Illinois Constitution. SSC's Division of Community Education also offers Adult Basic Education (ABE) and English Language Acquisition (ELA).
SSC will have its next registration for High School Equivalency and English Language Acquisition classes September 11, 12, and 13. These classes are free for all Illinois residents. For more information about the HSE Commencement Ceremony or Adult Education programs, contact the Adult Education Department at (708) 596-2000, ext. 2385 or ext. 2240. Para información en Español comuniquese al Centro Latino (708) 210-5740 o a Latino@ssc.edu. South Suburban College is located at 15800 S. State Street in South Holland, IL.