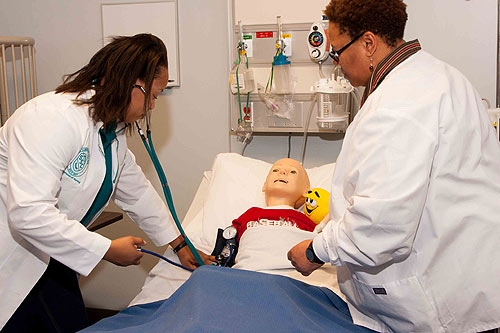 This is a full time program. The Associate Degree Nursing (ADN) Program provides students with specialized training to acquire a basic knowledge of nursing theory and practice. Registered Nurses provide services to the community in a variety of capacities to deliver health care. Upon completion of the program, students are prepared to take the National Council of Licensure Examination (NCLEX-RN).
Program Approval
The ADN program at South Suburban College is approved by the:
State of Illinois Department of Financial and Professional Regulation (IDFPR)
320 W. Washington
Springfield, IL 62786
1-217-785-0800
www.idfpr.com
Faculty
For more information concerning application acceptance into the Associate Degree Nursing (ADN) Program at SSC.