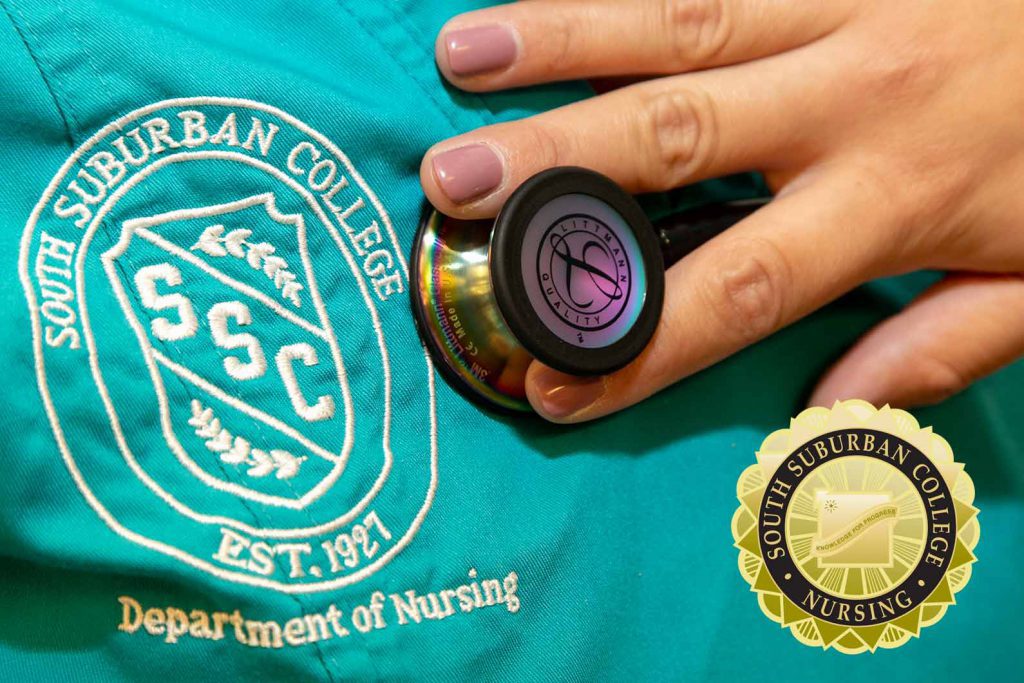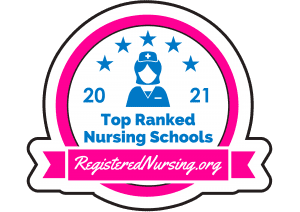 The Associate Degree Nursing (ADN) Program provides students with specialized training to acquire a basic knowledge of nursing theory and practice. Nurses are employed in a variety of settings, namely hospitals, outpatient clinics, physician offices and long-term care facilities. Registered Nurses are often considered for charge nurse and team leader responsibilities and play an integral role within the health care team.
Mission Statement
The mission of the South Suburban College Associate Degree Nursing ("ADN") Program is framed from the mission of South Suburban College. The Nursing Program's mission is to offer nursing education to the diverse student body served by South Suburban College, prepare graduates for eligibility to take the NCLEX-RN® licensing examination, educate students to provide safe, quality, patient-centered nursing care in current healthcare settings, and provide a nursing knowledge base for lifelong learning, either through continuing nursing education or formal degree programs.
Program Student Learning Outcomes
Upon completion of the ADN Program graduates will be able to:
Provide safe, quality, evidence-based, patient-centered nursing care in a variety of healthcare settings to diverse patient populations across the lifespan.
Engage in clinical reasoning/nursing judgment to make patient-centered care decisions and to function within the complex healthcare environment.
Participate in quality improvement processes to improve patient care.
Participate in collaboration and teamwork with members of the interprofessional team, the patient, and the patient's support persons.
Use information management principles, techniques, and systems, and patient care technology to communicate, manage knowledge, mitigate error, and support decision-making.
Assimilate management, legal, and ethical guidelines in practice as a professional nurse.
Promote a culture of caring to provide holistic, compassionate patient care
Associate Degree Nursing (ADN)(NUR.AAS.ADN)
Overview for College Success
Credits
OCS 121
Overview for College Success
1
Overview for College Success (OCS 121) is a class that will help you plan and assist you in becoming a better student and support you in your work/life balance. OCS 121 credit is not calculated in the course minimum credit totals listed in this section.
Admission Requirement Prerequisite Courses
Credits
CNA Certificate, or IL LPN License unencumbered.
ENG 101
Composition and Rhetoric (minimum grade of "C")
3
BIO 102
Introductory Biology (minimum grade of "C")
4
PSY 101
Introduction to Psychology (minimum grade of "C")
3
MTH 115
General Education Mathematics (minimum grade of "C")
3
Repetition of Courses – prerequisites and/or general education coursework may be repeated twice for a total of (3) three enrollments in a course without exception.
Program Requirement
ALL program-required courses must be completed with a "C" or better.
General Education Courses in bold must be taken before or during the semester indicated.
Students will be required to complete a standardized summative assessment (examination) each semester.
Semester One – Fall
Credits
ADN 150
Fundamentals of Nursing
7
PSY 211
Human Growth and Development
3
BIO 185
Human Anatomy and Physiology I
4
Semester Two – Spring
Credits
ADN 152
Introduction to Medical/Surgical Nursing
7
BIO 186
Human Anatomy and Physiology II
4
SOC 101
Introduction to Sociology
3
Semester Three – Fall
Credits
ADN 252
Intermediate Medical Surgical Nursing
4
ADN 254
Childbearing Family and Children
4
BIO 224
Microbiology
4
Group II
Humanities and Fine Arts Elective
3
Semester Four – Spring
Credits
ADN 256
Advanced Medical Surgical Nursing
3
ADN 257
Behavioral Health Nursing
3
ADN 258
Transition into Nursing Practice
2
SPE 108
Oral Communication
3
Total Program:
69