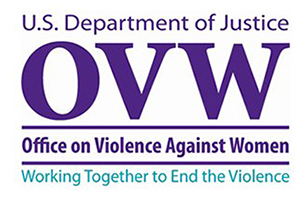 The Office of Violence Against Women (OVW) 3-year campus program/grant was awarded to South Suburban College in October, 2020. The ultimate objective of the Office of Violence Against Women (OVW), also called Voices Against Violence, is to help the college create effective, comprehensive responses to sexual assault, domestic violence, dating violence and stalking.
Five Key Areas
Five key areas of the grant include:
Establishment of a Coordinated Community Response Team (CCRT)
Comprehensive prevention training and programming
Student conduct best practices
Law enforcement training best practices
Provision of confidential victim services and advocacy (Victim Services)
Title IX of the Higher Education Act
Title IX of the Higher Education Act promises equal access to education for all students and it protects them against discrimination on the basis of sex. Title IX was enacted to ensure: "No person in the United States shall, on the basis of sex, be excluded from participation in, be denied the benefits of, or be subjected to discrimination under any education program or activity receiving Federal financial assistance."
Title IX obligates recipients to respond promptly and supportively to persons alleged to be victimized by sexual harassment, resolve allegations of sexual harassment promptly and accurately under a predictable, fair grievance process that provides due process protections to alleged victims and alleged perpetrators of sexual harassment, and effectively implement remedies for victims.
Resources
---
Office of Violence Against Women EVENTS