Office Hours
Monday- Thursday: 8:00am – 7:00pm
Friday: 8:00am – 4:00pm
(Closed on Fridays During the Summer)
Rm. 2355 – Main Campus
TEL: (708) 210-5780
FAX: (708) 210-5746
(Se habla Español)
EMAIL:
Financial Aid Office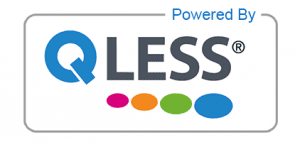 Use Qless to Get in Virtual Line
Whether on campus or a remote student you can sign in and wait in a virtual line. We will alert you when you are getting closer to the front of the line so you have time prepare.
2022-2023 FAFSA
All 2022-23 applications must be submitted by 11:59 p.m. CT on June 30, 2023.
South Suburban School code: 001769
SSC must have an official high school or HSE transcript on file for those who plan to use Financial Aid. In order for a transcript to be deemed "official" it must be received in a sealed envelope and include the school seal and graduation date. A current state issued photo ID is needed for proof of residency. Contact Admissions at (708) 210-5718 (se habla Español) for more information or to schedule a tour.
Tips To Make The Financial Aid Process Go More Smoothly
Fill out a South Suburban College application for admission.
Take or send an Official copy of your High School transcripts or High School Equivalency (HSE) scores to the Admissions Office.
Fill out the Free Application for Federal Student Aid online and add South Suburban School code: 001769.
Check your South Suburban student email regularly for updates regarding your financial aid.
Bring in the required Financial Aid documentation to secure your financial aid.
Wondering How Much College Might Cost?